This is a sponsored conversation written by me on behalf of Amopé™. The opinions and text are all mine. #ad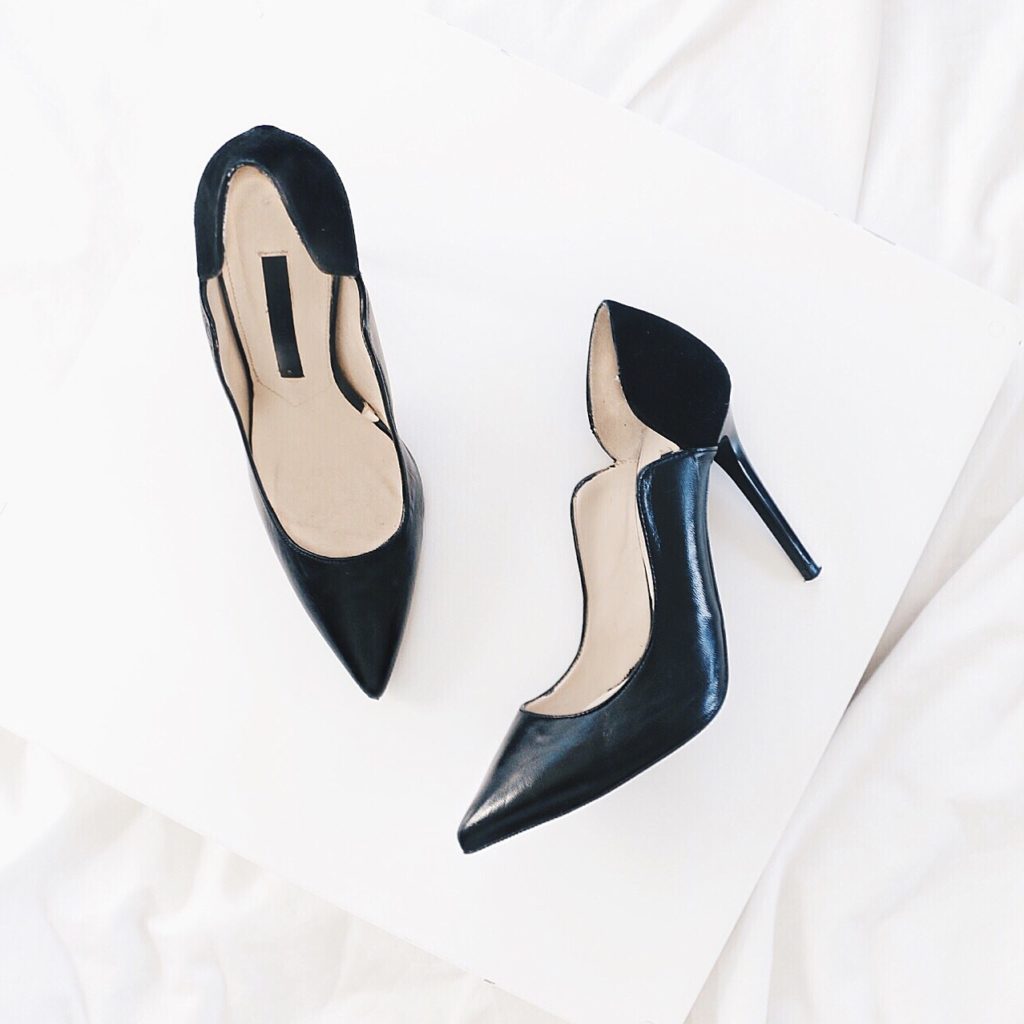 As a lifestyle and fashion blogger and as part of the female population in general – you know we love our shoes! The higher the heel, the happier I am. Yet, the price of looking cute with a fabulous pair of high heels usually results in unbearable and aching pain by the end of the day. It can get discouraging at times when I'm always purchasing new shoes only to leave my feet feeling disappointed and throbbing after just a few hours.
Instead of fixing my shoe shopping obsession, I went looking for a solution to fix my foot pain issues. It was such a relief when I was recently asked by Amopé to create some unique tips for using their products that I wanted to share with you on the blog. I learned about the Amopé Gel Activ™ Insoles sold at Target and it couldn't have come at a better time than during New York Fashion Week. When you're running around all day trying to hail a cab – the last thing you want to worry about is your aching feet and having to switch out your heels for flats in between back to back shows. Sometimes, my flats also hurt because they don't have much cushion and don't offer enough support.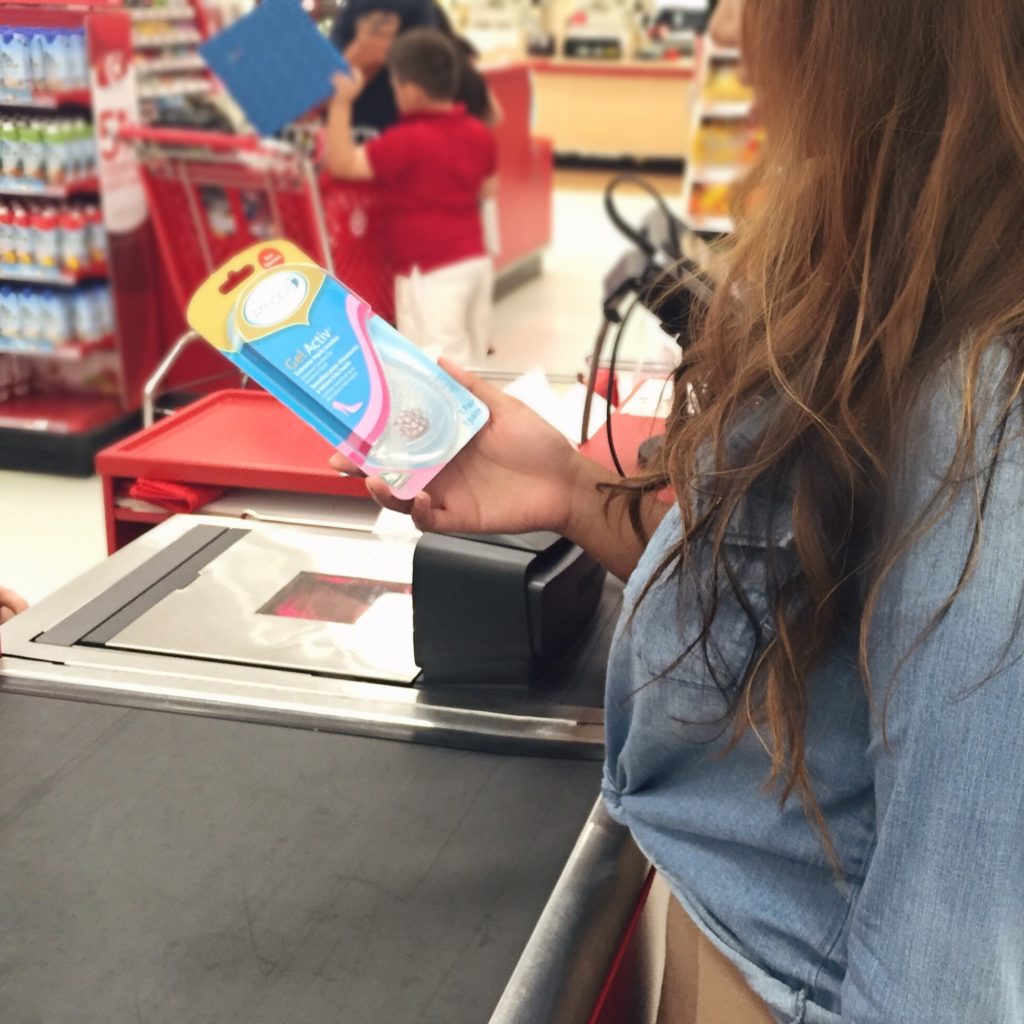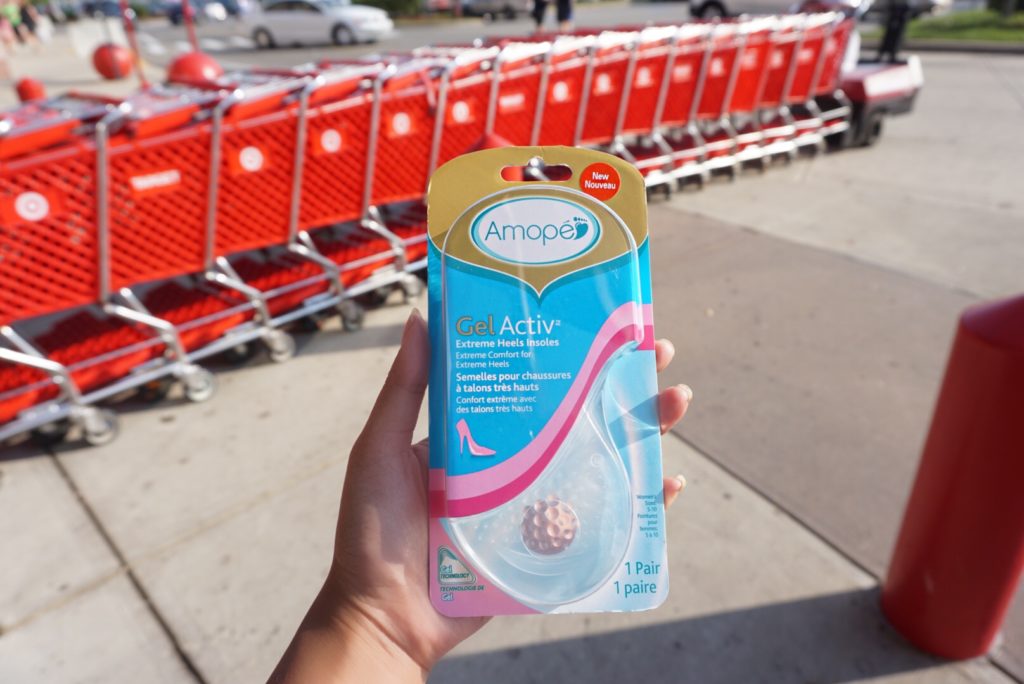 Thankfully, the Amopé Gel Activ Insoles comes in varieties depending on your shoe style like the:
Amopé Gel Activ Everyday Heels
Amopé Gel Activ Flat Shoes
Amopé Gel Activ Open Shoes
Amopé Gel Activ Extreme Heel
After I finished scheduling my Fashion Week events, I realized there were many occasions where stiletto heels were a fashion necessity. I rushed to my nearest Target and purchased the Amopé Gel Activ Extreme Heel. Immediately when I got home and tried it on my favorite black stilettos – I felt how flexible, strong yet thin the insoles are! They weren't bulky and moved around like other insoles I used before. They fit perfectly inside my shoes, and I love how cushiony soft my feet felt in my heels. The insoles have a revolutionary design that are 25% thinner and it conforms to the most slender shoes while providing extra arch support. Each insole is placed slightly differently in the shoe to align with different pressure points of the shoe meaning more support for your feet and less pain and complaints! 🙂 Also, they're made of a sticky material that doesn't lose their tack, even if you switch out your shoes and place the insoles in another pair!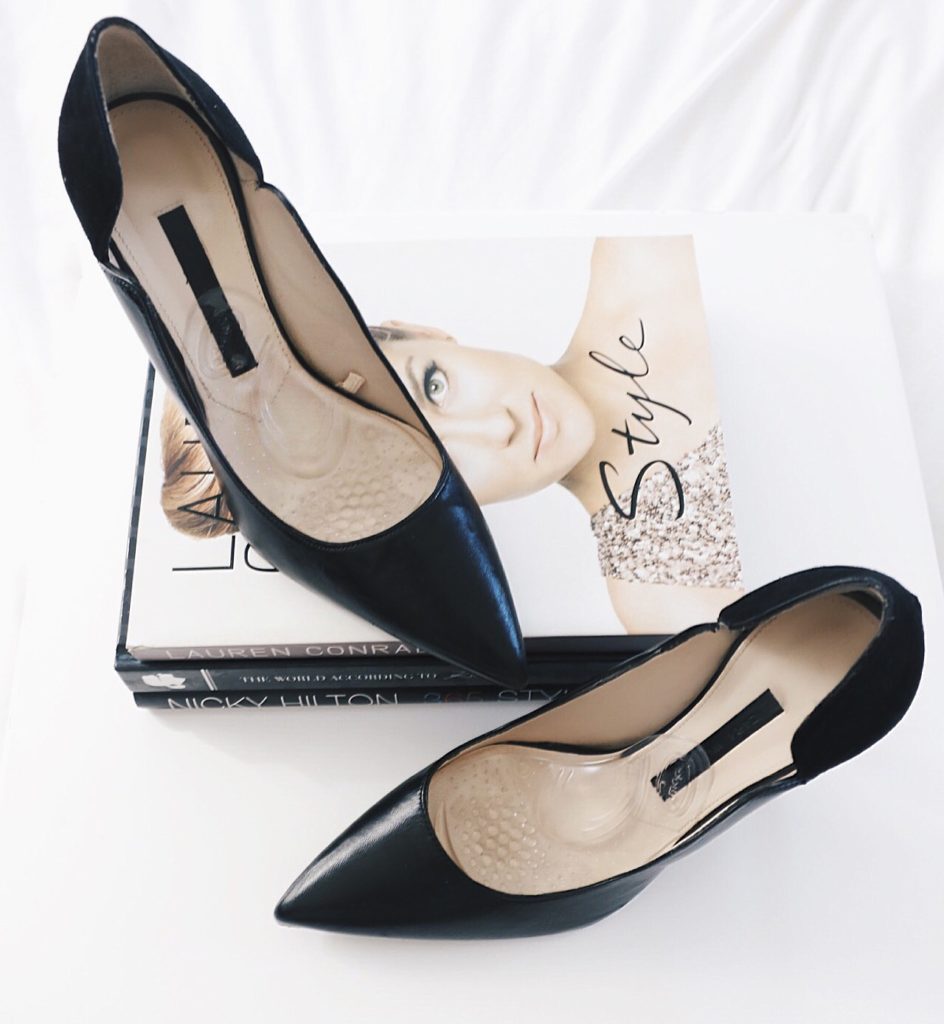 After my first day in New York braving the busy sidewalks and cobblestone SoHo streets – I knew my Amopé Gel Activ insoles were a complete lifesaver. Instead of buying new shoes, I will be certain to grab several more of these insoles and place them in my most comfortably challenged heels! I felt like I was almost running around in my sneakers in the city! I can get more use out of my shoe closet now after discovering the Amopé Gel Activ insoles. It will even transform your everyday shoes and make you want to wear those intimidating heels stashed in the back of your shoe shelf.
The best time to try out the #AmopéGel Activ insoles for yourself and experience the #ShoeLove is with their Free FSI mail rebate. Give it a try and tell me about your #ShoeLove experience! Comment below and let me know how many pairs of shoes you own and how many you actually wear. These insoles allow you to wear them ALL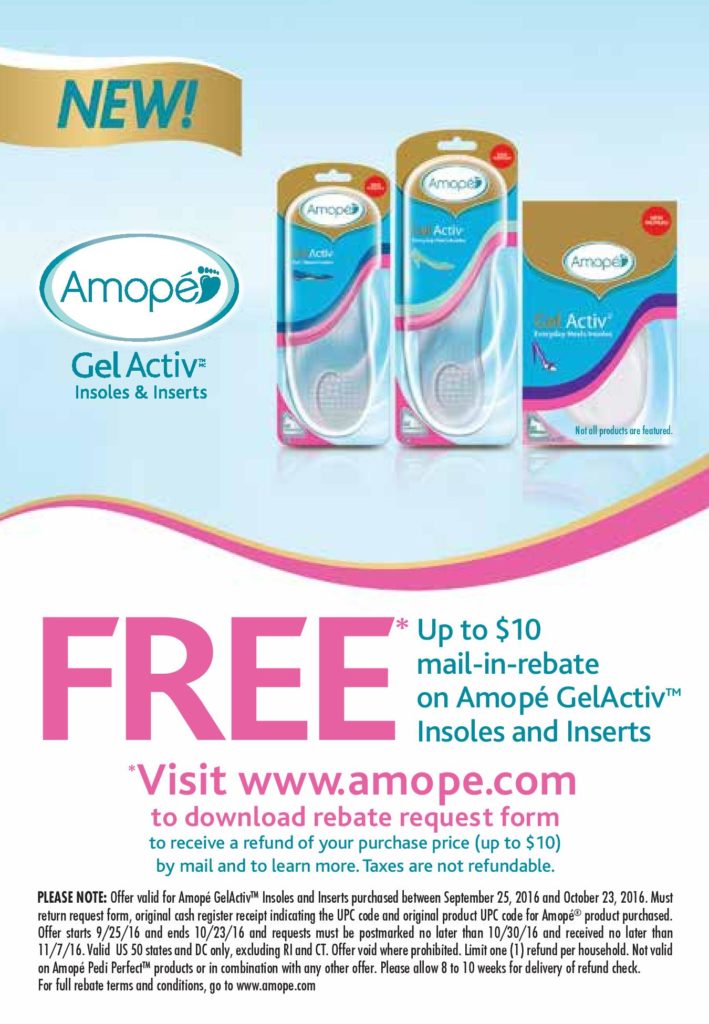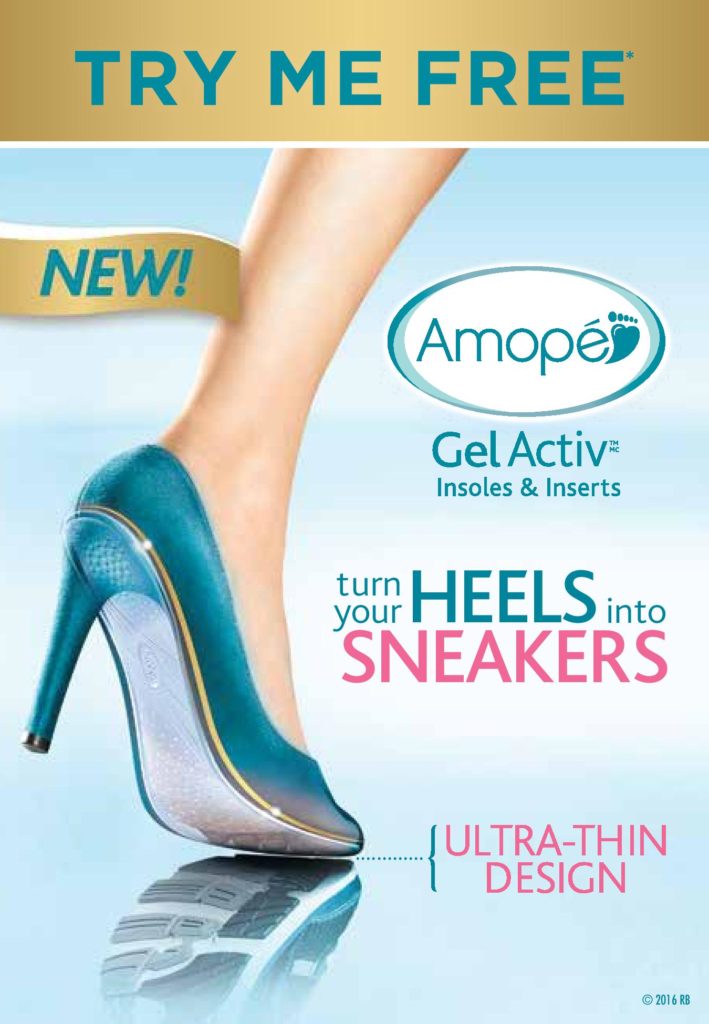 .