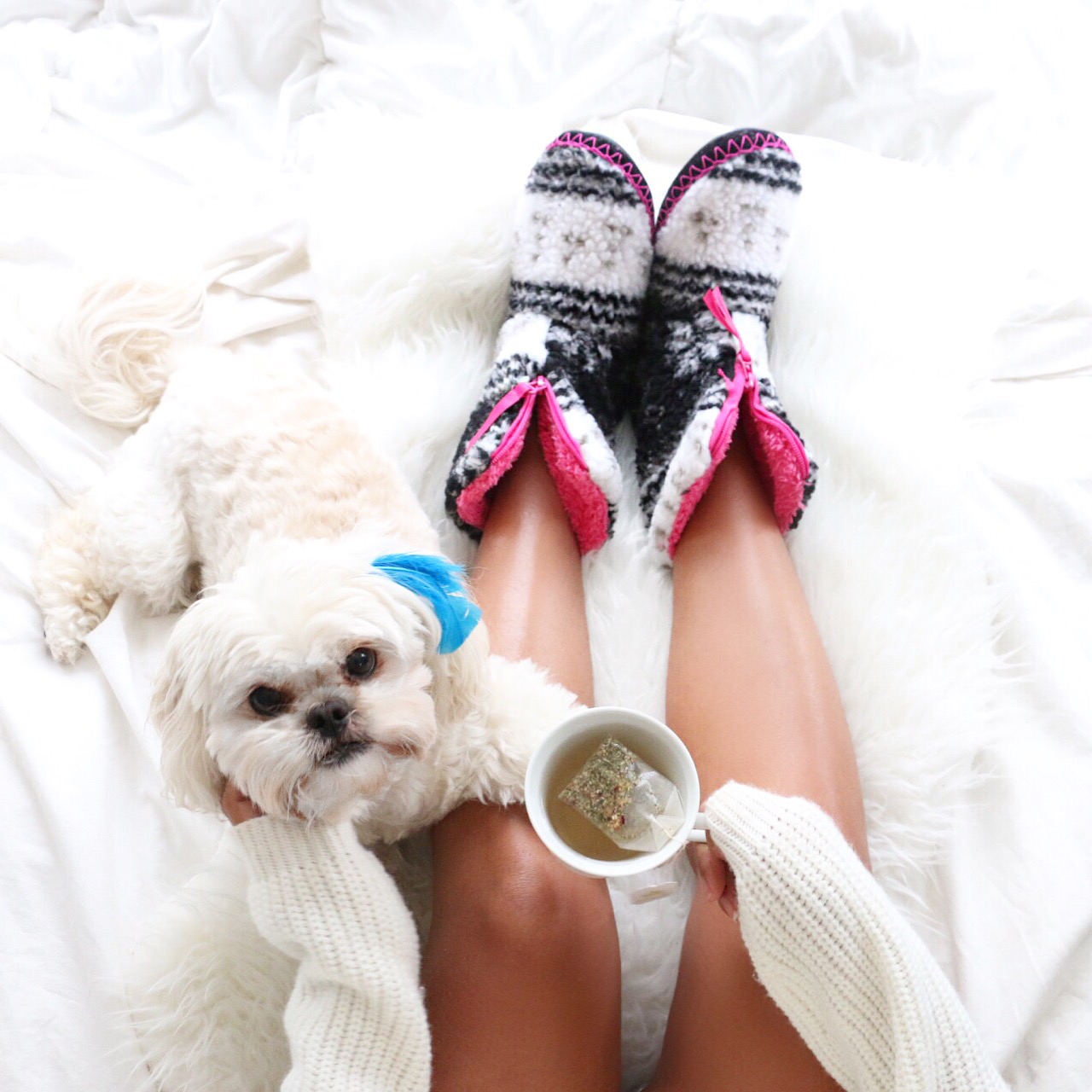 There is one gift that I will always appreciate, no matter my age. Socks, pjs and especially during the chilly season – slippers!  I love them even more when they're adorably cute and come in my favorite colors – black, white and pink!
On movie night, I love curling up with my favorite cup of tea in my Bedroom Athletics slippers and catching up on old holiday classics like Home Alone and The Grinch Who Stole Christmas to get myself in the holiday spirit. These Sherpa fleece slipper boots are so soft and I love that the rubber sole is light but flexible enough to provide warmth and comfort to my always chilly feet!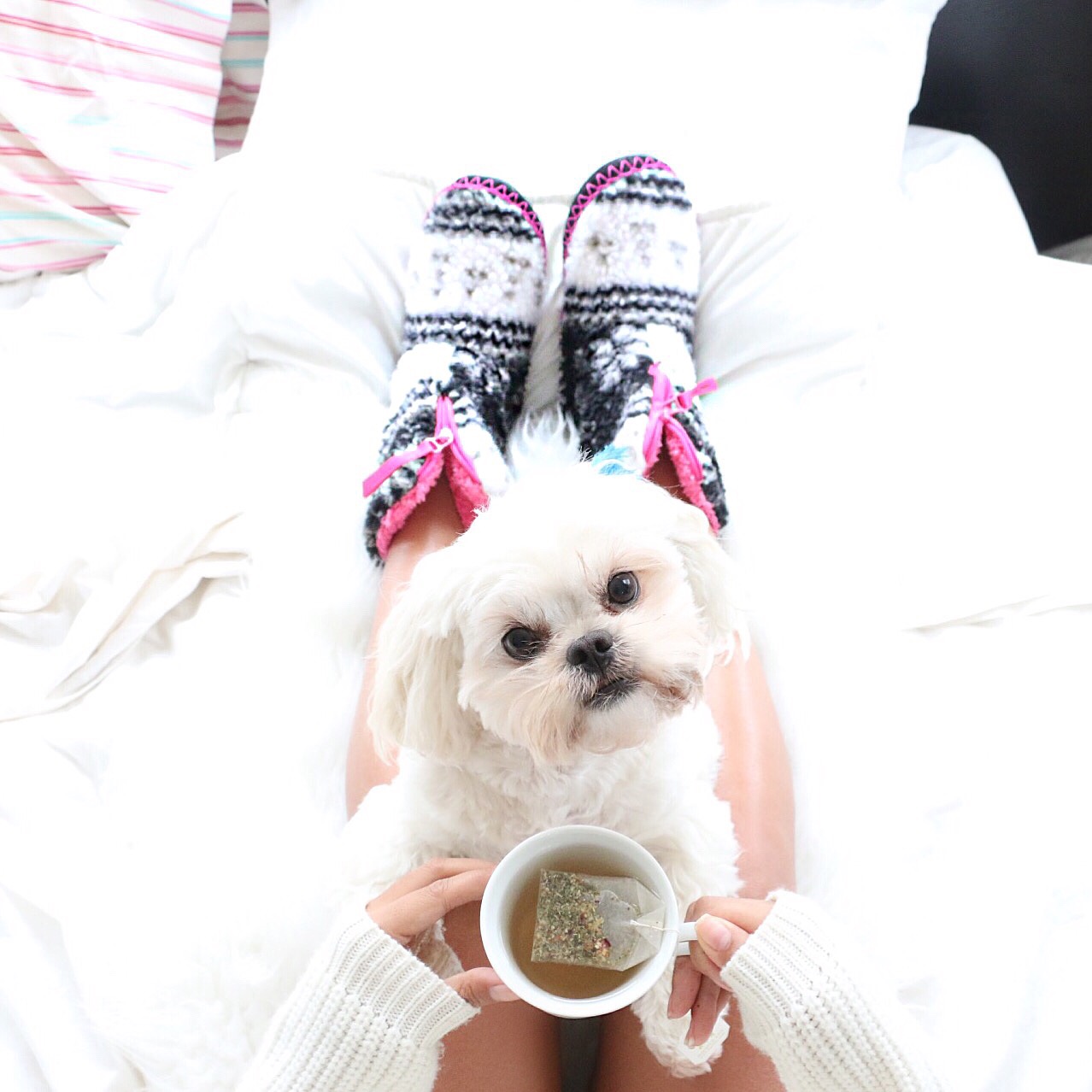 Check out the Bedroom Athletics site – they have so many cute slipper and sock styles and if you're still looking for a last minute gift, surprise them with something you know they'll use!
Check out their holiday collection here.
To purchase the Jessica – Fairisle Sherpa Fleece Slipper Boots I'm wearing, click here.