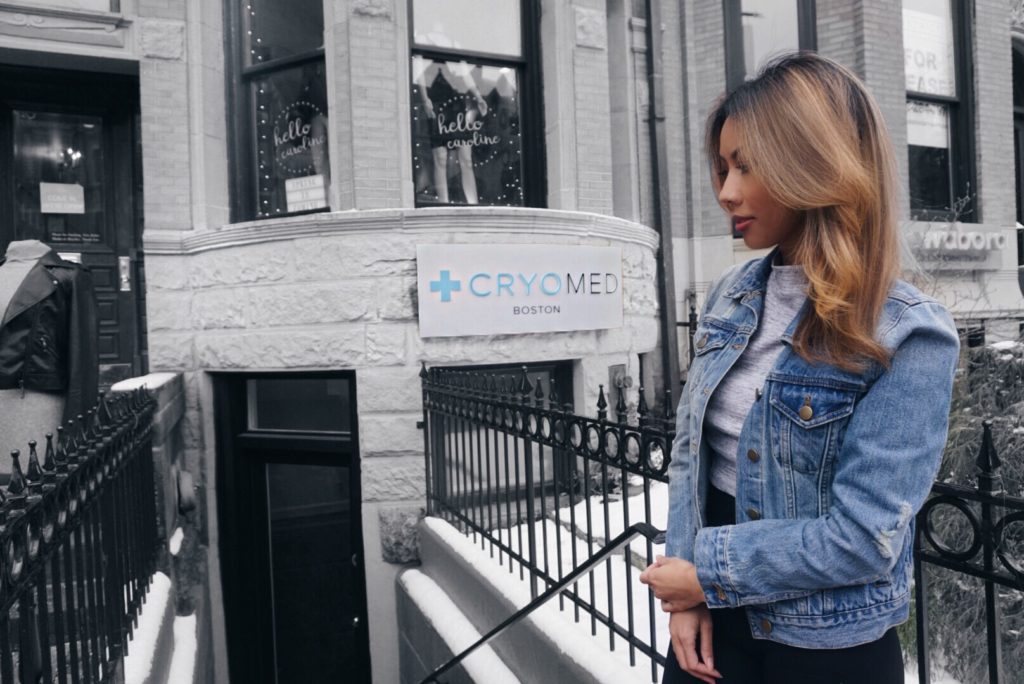 As a beauty blogger, I figured it's my duty to try out the latest beauty and health trends, even if it means subjecting myself to below freezing temps, all for the sake of saying I've tried it and chanting no pain – no gain. 🙂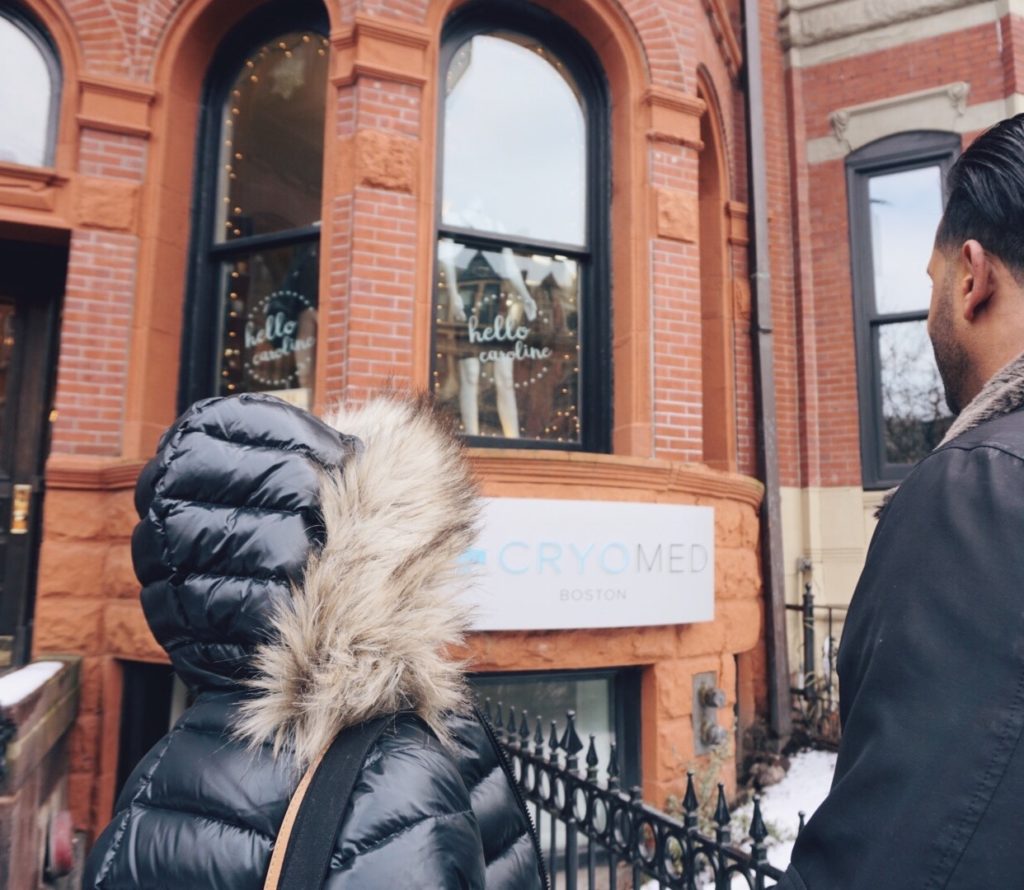 Cryomed Boston recently opened in the famous shopping mecca of Newbury Street. After exercising my credit card and shopping my heart out, I decided to stop in and try out the raved about healing treatment.  The gorgeous owner of the medspa, Dr. Daniela Winston, and her staff are patient, knowledgable and so chill – no pun intended. I ventured into the modern and chic spa with my sister and boyfriend who were just as eager to try out this new beauty craze.
Cryotherapy can help revitalize the body immersing it in extreme temperatures; after cooling the skin to a low temperature, the brain reacts by sending nutrient and oxygen-rich blood to affected areas to help heal the body of many different ailments. Other health benefits inludes relief with aches and pains of joints, increased energy, better sleep and improved circulation to the skin, think after spa glow!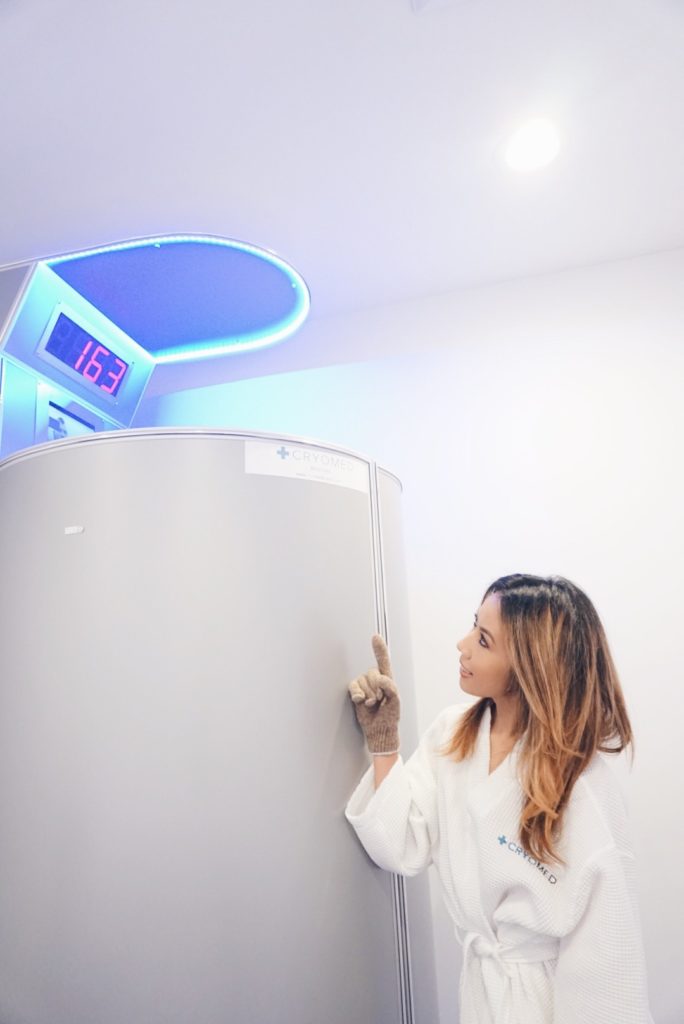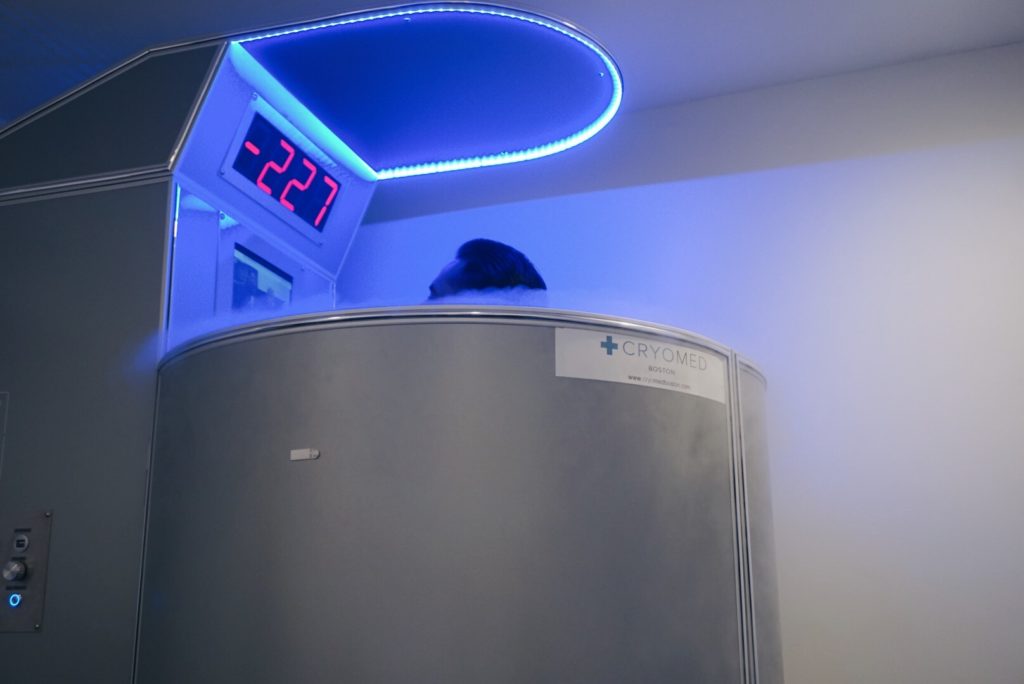 After stepping into a futuristic looking contraption, temperatures start rapidly decreasing; the key is to keep moving and envisioning a nice warm island as the seconds tick away – or maybe that's just my proven strategy from jumping out of the machine. 🙂  At first, I was skeptical of the benefits but I felt an immediate endorphin rush and my body felt as if it went through an intense workout – which in turn had a really soothing calming effect.  After the treatment, my boyfriend also commented on how less fatigued his muscles felt and how relaxed we both were feeling. Combined with their raved about Hydrafacial, this makes the perfect "adventurous" spa date!  We capped off our first Cryotherapy session with a B12 injection shot administered by their sweet nurse.  We all left healthier, happier and definitely feeling like we can conquer the world and brave another cool session again!
For more info and to check out all of Cryomed Boston services – go to http://www.cryomedboston.com/.