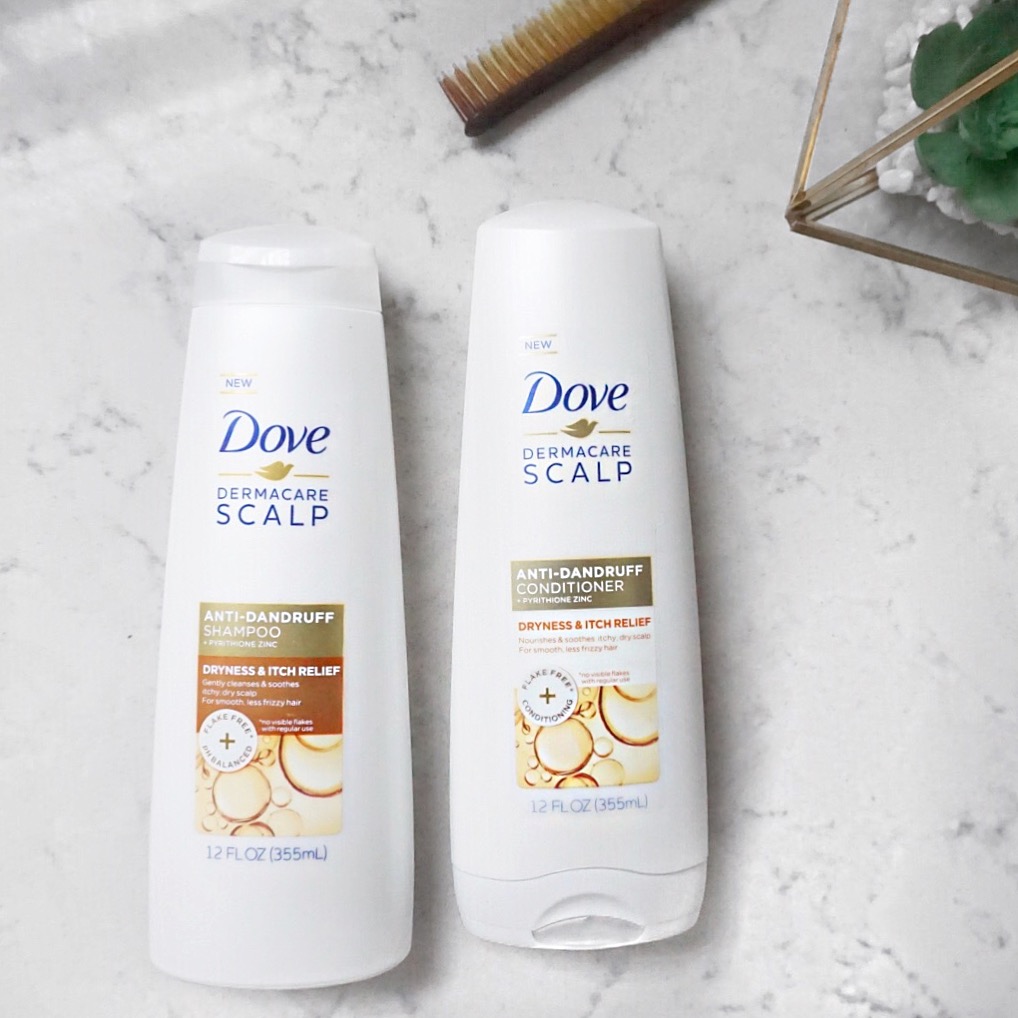 As the weather starts to warm up, I'm welcoming spring with wide open arms and fabulous hair! 🙂  Sometimes, I find that the change of seasons and the cooler winter months can do a number on my hair and scalp. This is the perfect time to partner with Dove Hair and tell you about their new Dove DermaCare Scalp Pure Daily Care Shampoo.
An itchy, dry scalp can sometimes cause flaking and irritation and can have one running to the nearest drug store and grabbing an anti-dandruff treatment. I love using the Dove DermaCare Scalp Pure Daily Care Shampoo because it has a mild pH balanced formula that nourishes the scalp and leaves my hair so soft, shiny and flake-free.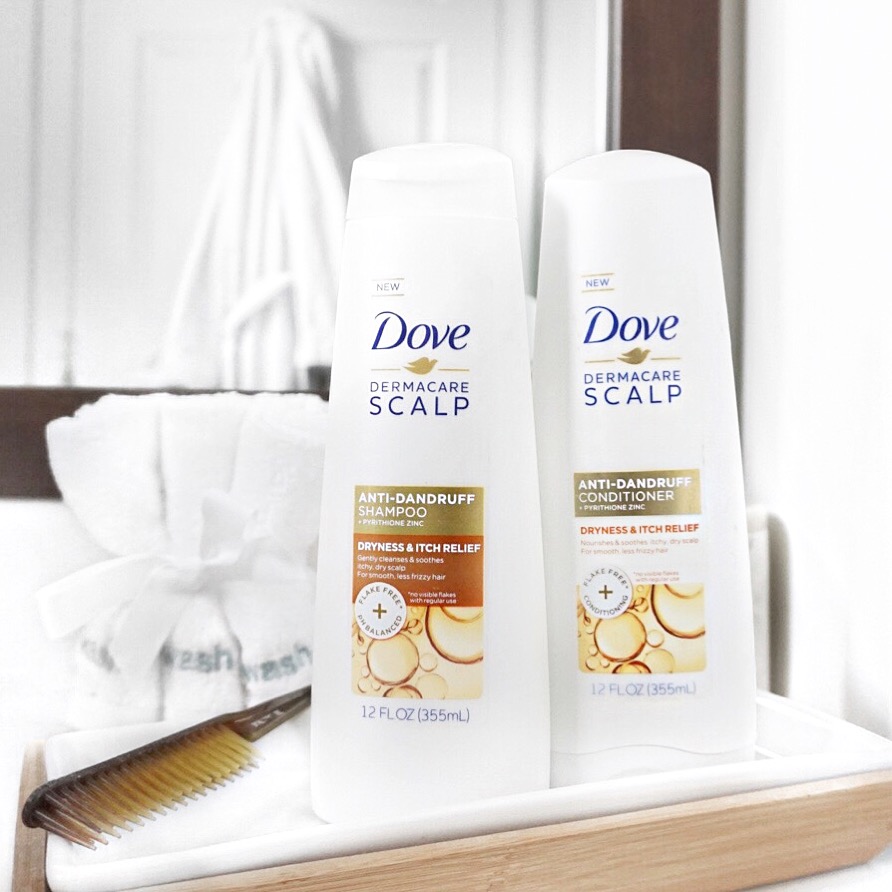 Washing your hair too often can also strip the scalp of essential nutrients and leave hair moisture levels unbalanced which could lead to build up and make hair look dull and dry. I find that with continuous use of Dove DermaCare Scalp Pure Daily Care Shampoo – my hair feels silkier, has less knots and is much more manageable when I style it.  It also smells amazing – my favorite is the Dove DermaCare Scalp Dryness & Itch Relief Shampoo and Conditioner that has Coconut and Shea Butter!  I'm stepping into spring with beautiful, flake-free healthy hair and if you've tried this too, I would love for you to share your experience.
For more information about the Dove DermaCare Scalp series visit Dove.com
This post is in partnership with Dove Hair. All opinions and thoughts are my own.