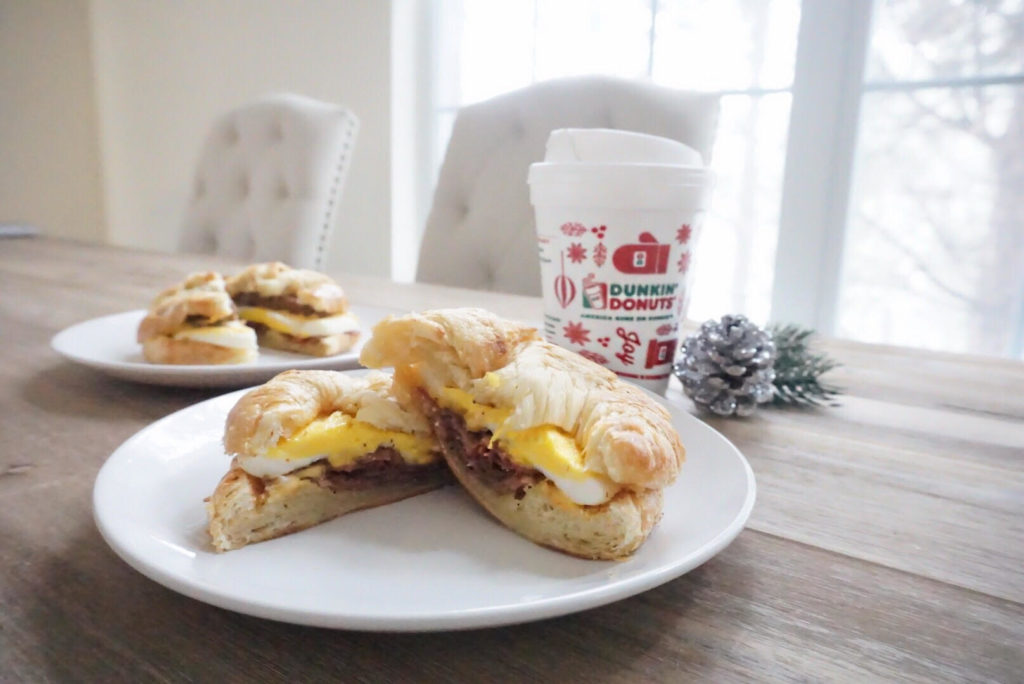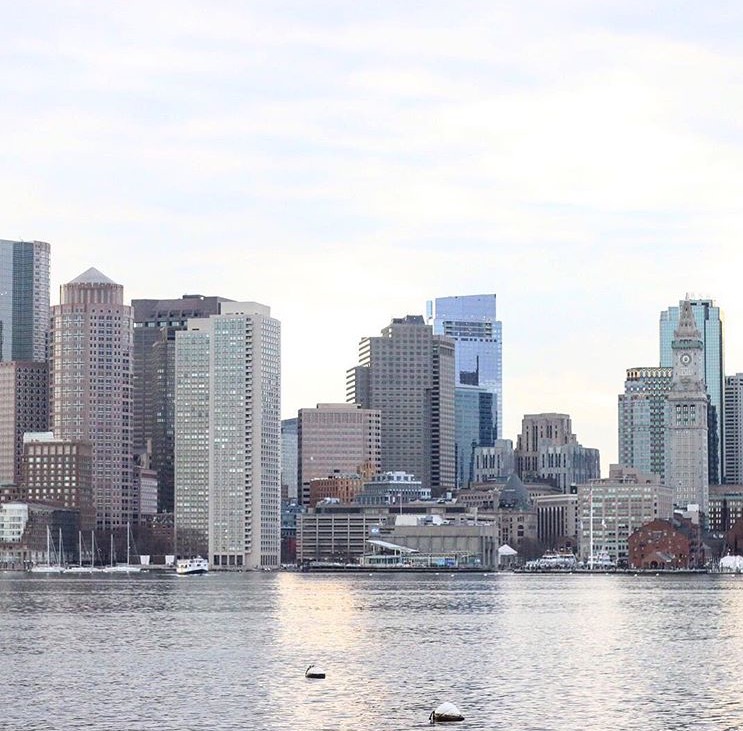 Christmas is definitely my favorite time of year.  I love the upbeat holiday spirit and the energy of the city this season. I finished my holiday shopping in downtown Boston and Faneuil Hall today and of course, I always have to get my daily Dunkin' Donuts fix using my Dunkin' Mobile App. Not only are they known for their delicious coffee that New Englanders run on, they also offer an innovative full menu that includes breakfast choices that are available whenever, wherever 24/7.  Especially, when I'm running around frantically and forgotten that I haven't eaten until the late afternoon, Dunkin' Donuts is a convenient and delicious destination for anyone on the go and the perfect spot for a quick bite and a yummy meal anywhere – any time of day.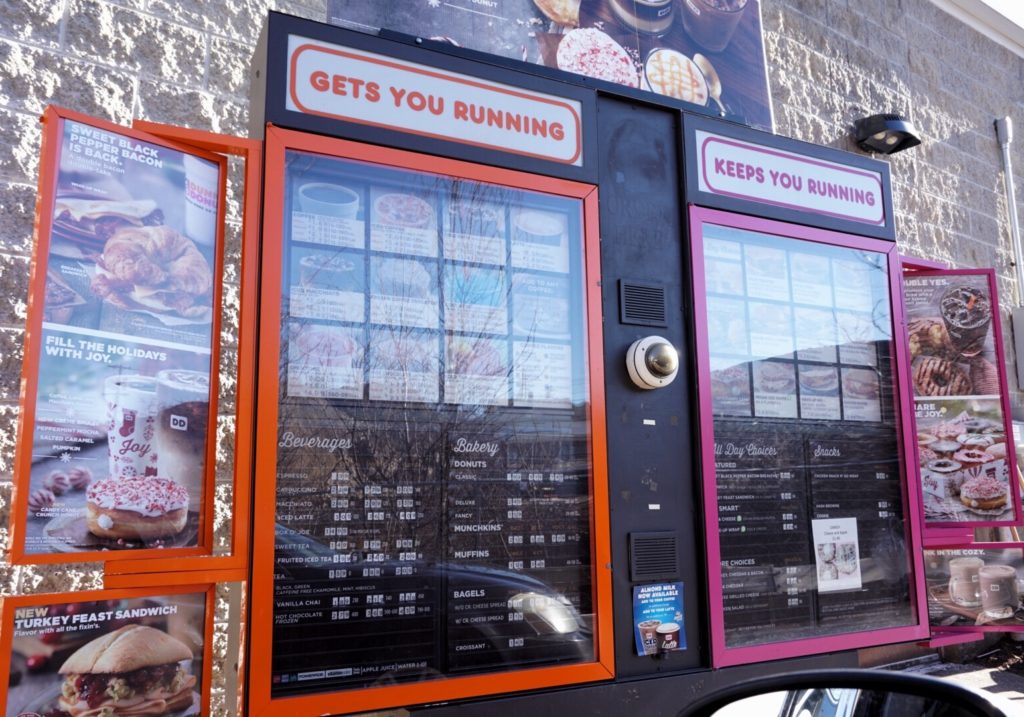 I love this time of year even more because Dunkin' Donuts brought back its popular Sweet Black Pepper Bacon Breakfast Sandwich. It's a unique combination of sweet and savory featuring egg, a slice of American cheese and four strips of bacon coated in a brown sugar and black pepper seasoning served on a croissant. The Sweet Black Pepper Bacon Breakfast Sandwich is also available as a Wake-Up Wrap®, with ½ egg, a slice of American cheese and two slices of the special seasoned bacon, served on a small flour tortilla. Both are available at participating Dunkin' Donuts restaurants nationwide now through early 2017.
If you love sweet and savory, this will be your go-to sandwich all season long. It's so satisfying and tasty and I love that I can grab it on the go and eat it whenever wherever, even when I'm unwinding at home.
For more info, check out https://www.dunkindonuts.com/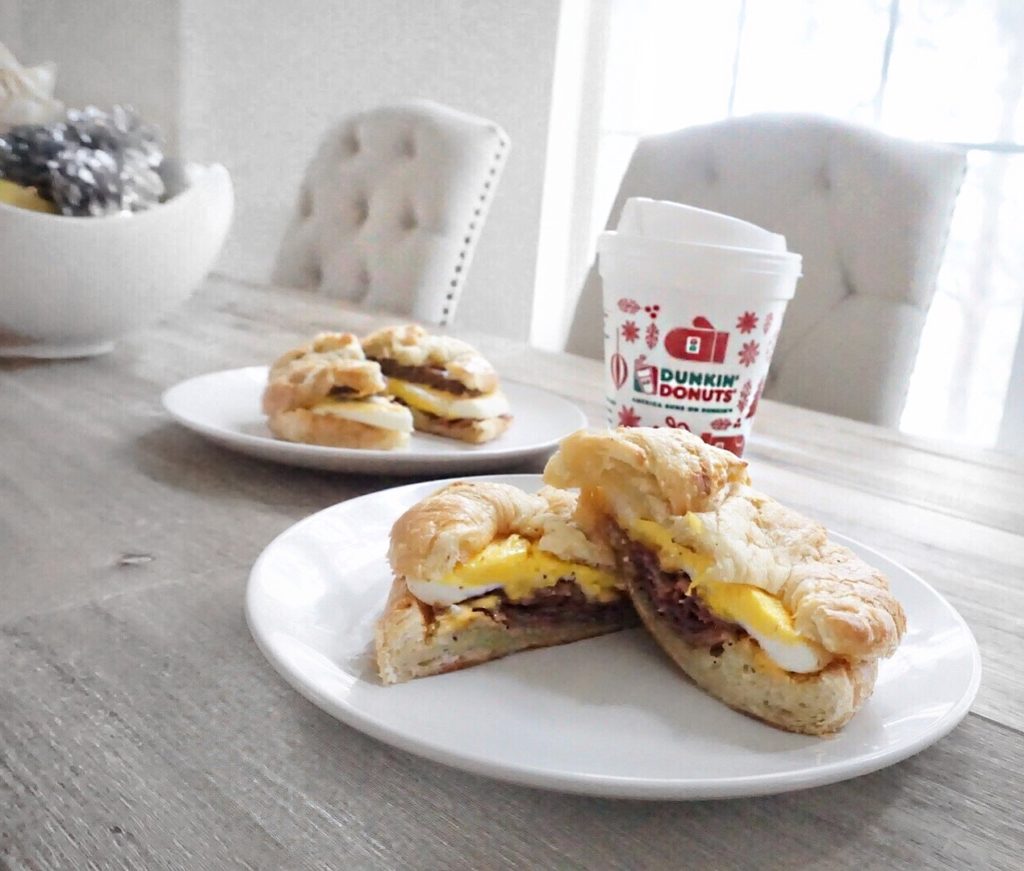 This blog post is written in partnership with Dunkin' Donuts.