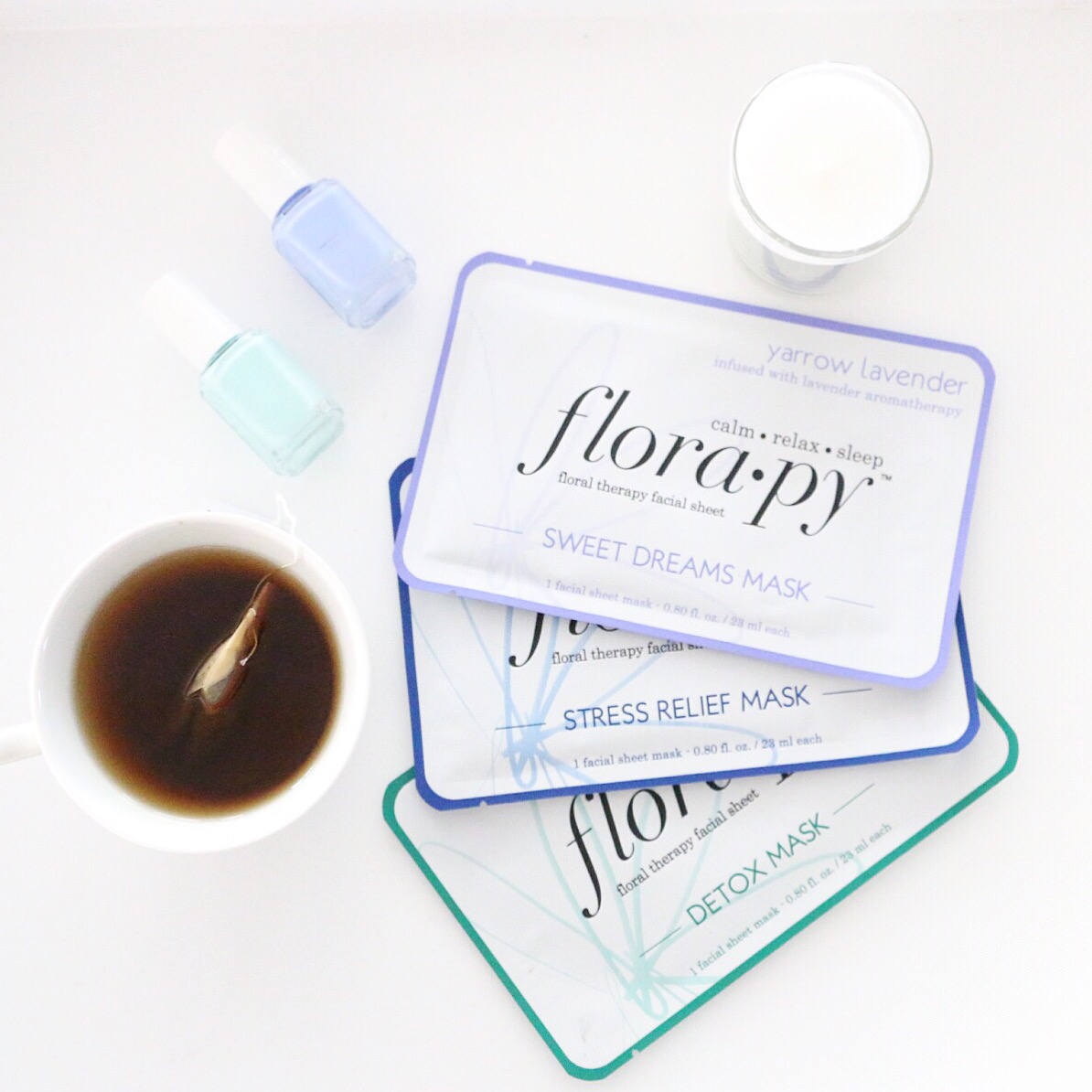 In between my facial sessions, I maintain my skincare regime with weekly mask treatments. Florapy beauty masks are  100% coconut facial sheets combined with the finest flower essence oils to heal and deliver maximum hydration to help balance your skin.  Aromatherapy combined with skin treatment benefits – genius!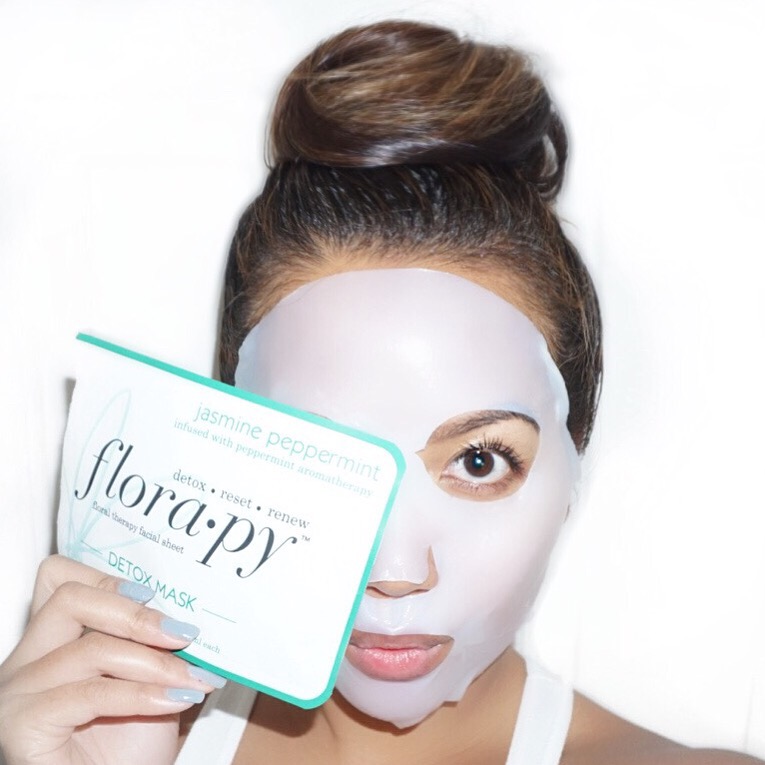 The masks are  are so easy to use and convenient enought to incorporate into your beauty routine.  You place the mask on your face for 15-20 minutes and after you remove the mask – you simply massage the treatment into your skin. I love the cooling sensation and they all smell so goood!  My skin felt so smooth and plump after my first treatment.  The detox mask is one of my faves!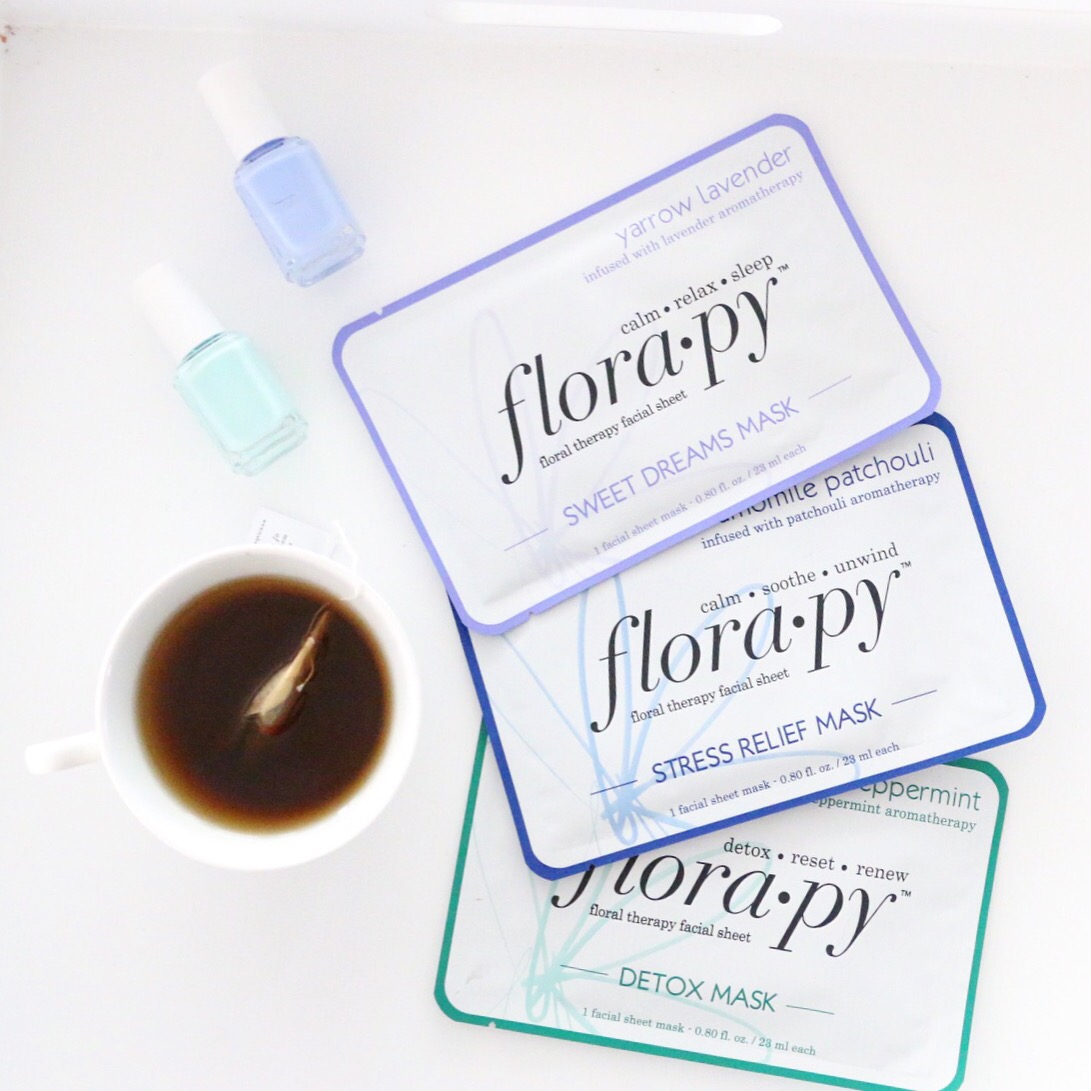 As we mature, we lose moisture, so it's key to replenish and protect the skin.  My skin is oily/combination but when I saw my esthetician yesterday, she actually told me my skin was very dehydrated – who knew!  She said the more dehydrated your skin is – the more excess oil your skin will produce.  Which every obsessed selfie queen knows – shine is a big no no! Hah.  I make sure to use an emollient moisturizer and I always add the Florapy masks to ensure my skin stays hydrated.
Florapy offers a variety of therapeutic facial masks for all skin types and they each serve a different purpose. Best of all the masks are great for sensitive skin and are vegan and paraben free.
Visit florapybeauty.com to find which mask fits into your beauty routine. ❤️