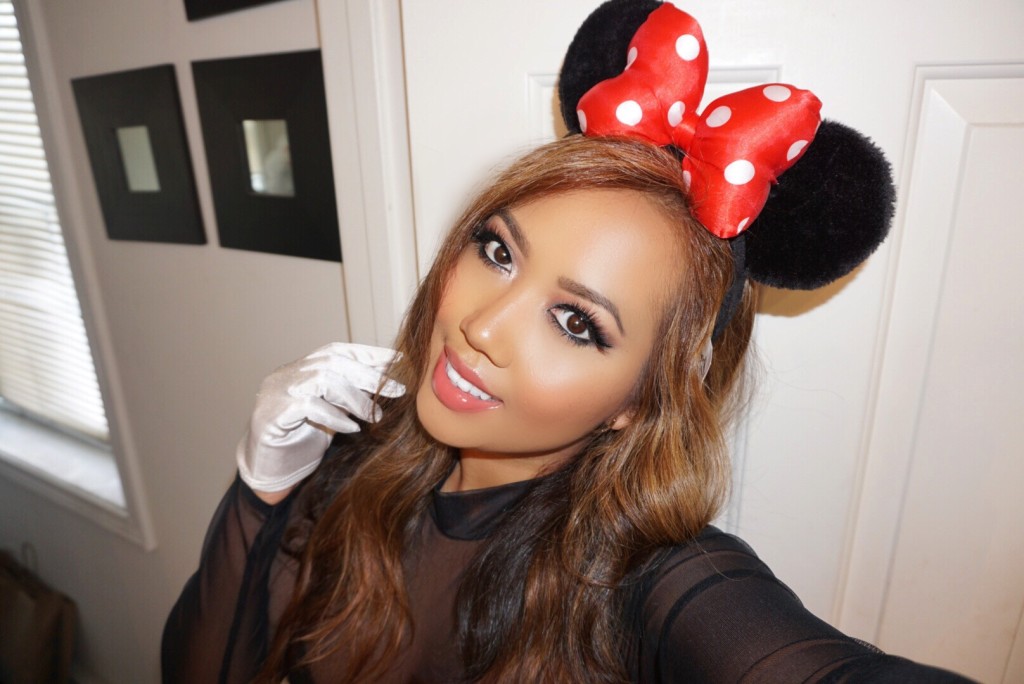 One of my favorite holidays, Halloween, is fast approaching and there's no better time to be whatever your heart desires. In my case, I always wanted to be a mouse – Minnie Mouse for that matter. Ok, maybe that was a slight exaggeration. As much as I love the scary costumes and skull faces, my main objective is to still look cute as hell on Halloween. And all that requires is a pair of mouse or cat ears and smoking hot makeup. 🙂 This is a quick and easy look anyone can achieve. I would actually draw cute whiskers on my face to complete the whole ensemble.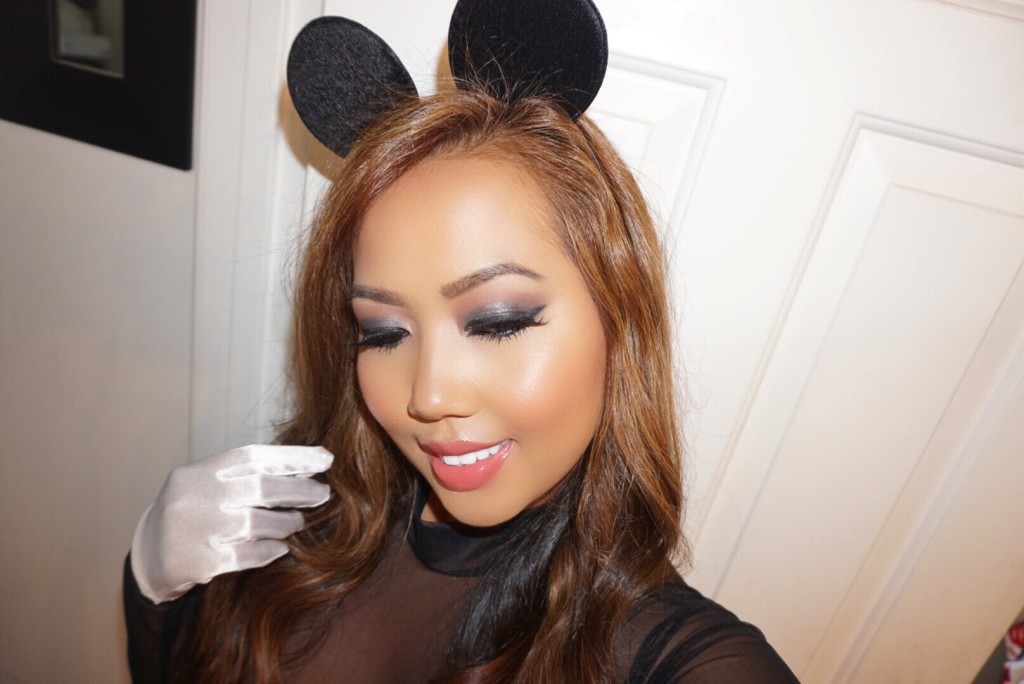 Moisturizer: Real-U lite moisturizer
Foundation: MAC Studio Fix fluid
Face Primer: Smashbox
Concealer: Kevyn Aucoin Sensual Skin enhancer
Lashes: Dodo lashes
Mascara: Clinique high impact/YSL babydoll
Liner: Anastasia of Beverly Hills liner on waterline/Elf cosmetics gel liner
Powder: MAC mineralize skin finish
Blush: Smashbox Primrose/ MAC Dollymix
Brows: Anastasia Brow Dip medium brown
Lips: MAC Spirit lipstick & MAC Rihanna Vivaglam lipglass or use any sheer red shimmery gloss
Highlighter on cheeks and above cupid bow on lips: Laura Mercier Peach Mosaic
Eyeshadow Base: MAC Soft Ochre
Eyeshadows:
MAC Brown Script in crease
Nars Eurydice (black shade) on lid
MAC Jet Couture mixed with Visine or Studio Fix Plus on lid for shimmer
MAC Rose loose pigment on inner corner of eyes
Bobbi Brown bone eyeshadow on brow bone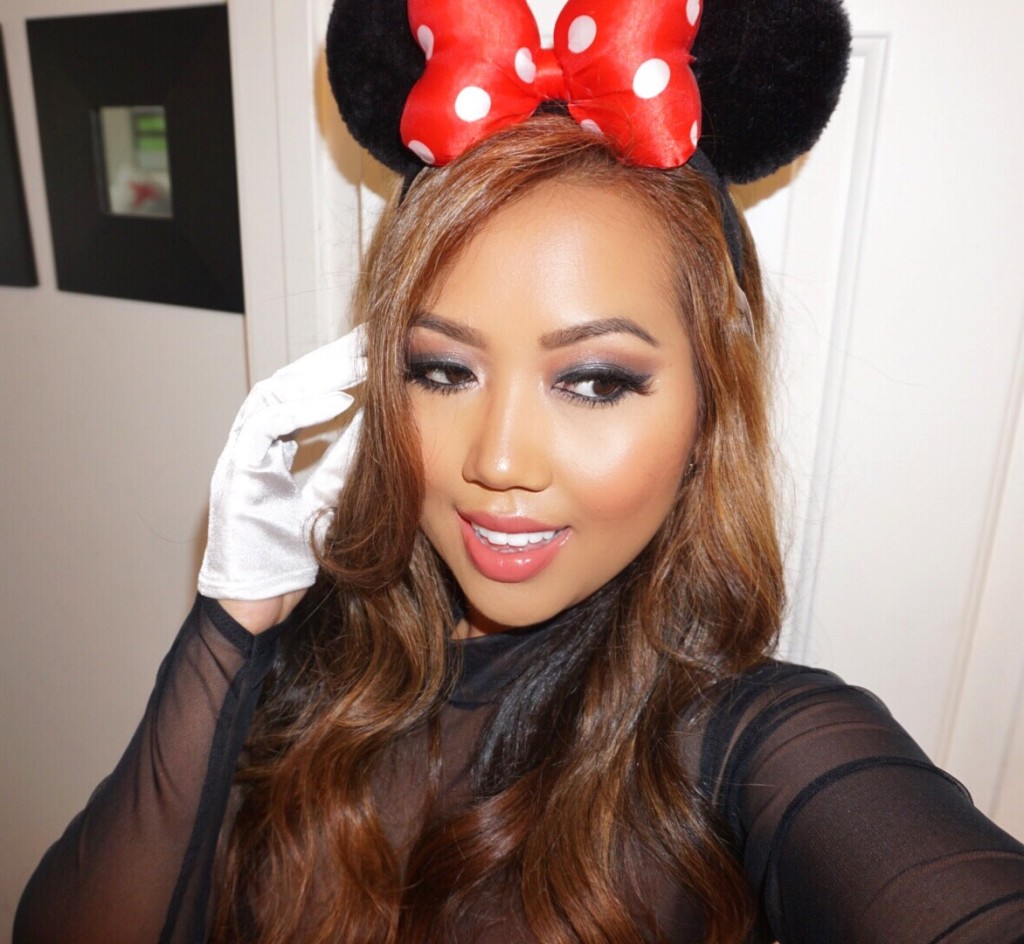 Have a safe and Happy Halloween loves!