I was in New York over the weekend attending events for the Beautycon expo.
During the break, I had the pleasure of visiting the Succara showroom and trying on many of their amazing accessories and handbags.  More on that later…
In the meantime, I have to rave about this gorgeous black lace skirt I recieved from a new online shop called Jennabelle.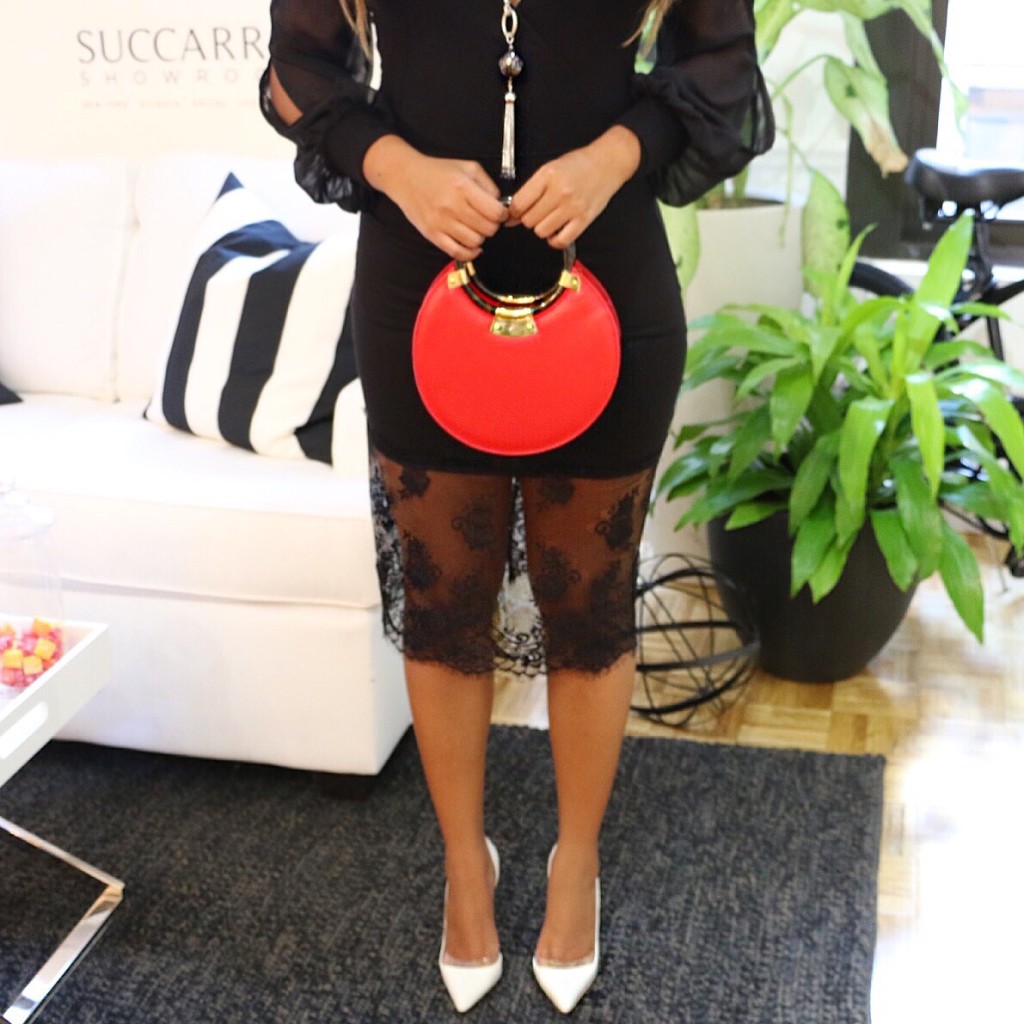 The pop of lace gives the skirt that extra feminine "edge" and I love how chic it is for running around the city and stretchy enough for all the numerous New York dining experiences.  Ladies, you know what I'm talking about…
Check out the Jenabelle site for more affordable trendy fashion!  http://www.jenabelle.com/