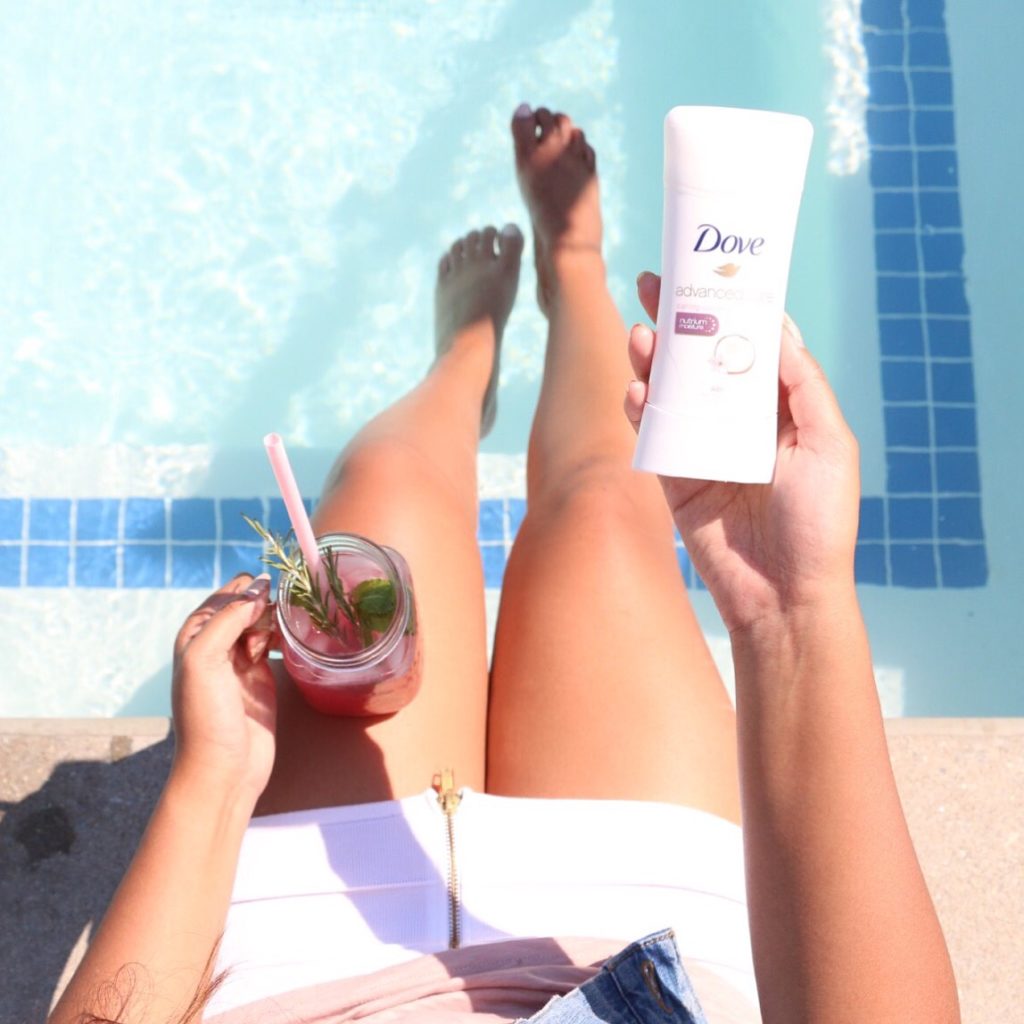 As a beauty buff, I'm always looking for new and improved ways to upgrade my beauty routine. Especially in the summer, my number one priority, besides having fun in the sun, is keeping my hair, skin and nails protected.
The sun exposure, chlorine and sea salt can take a toll on your tresses and skin. The best way to prep for the pool or beach is to wear a water-resistant or waterproof sunblock, spray on a leave-in conditioner and paint on a UV-absorbent top coat nail polish. Of course, eating light meals, wearing light colors and keeping yourself hydrated will also help you beat the heat.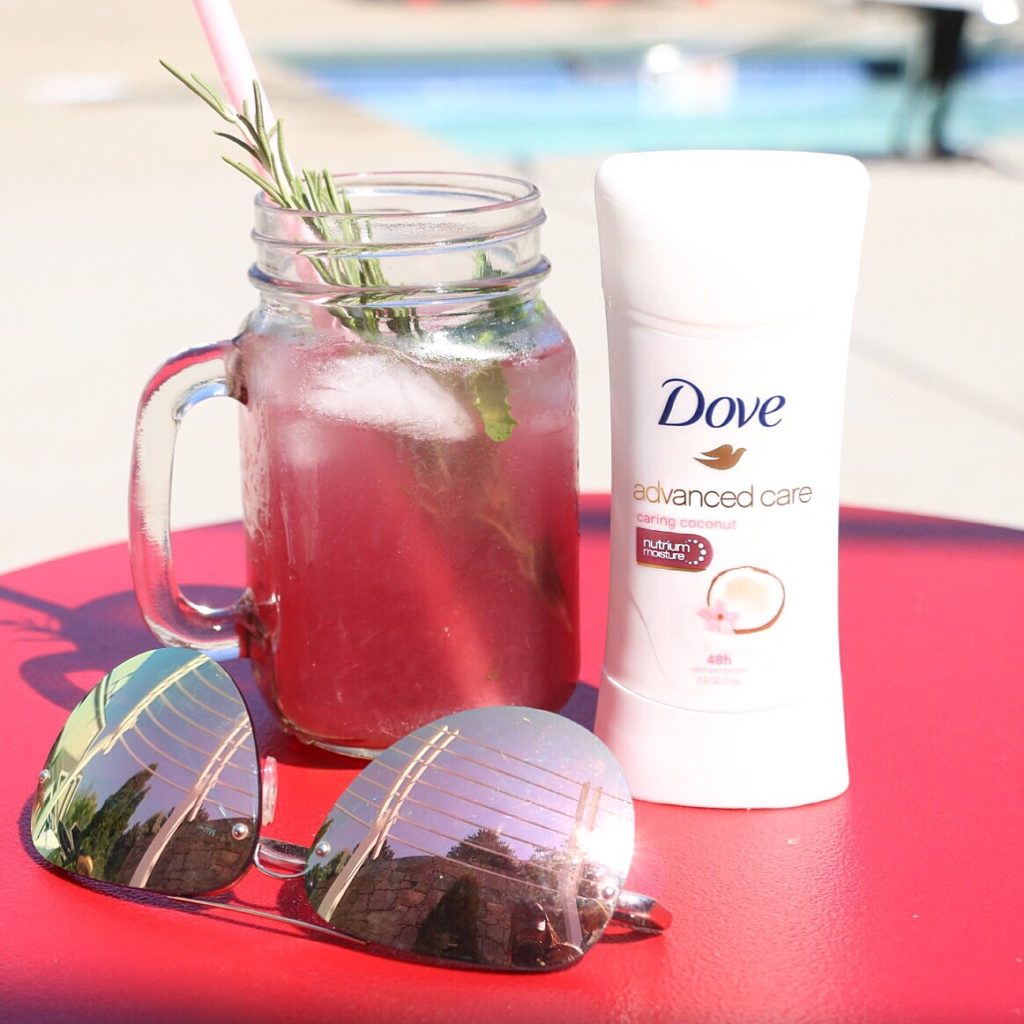 All of these tips will help you keep your cool, but the best way to stay clean and fresh throughout the day is with Dove Advanced Care Antiperspirant. It keeps me dry and feeling confident all day long, which is why I'm so excited to partner with them on this post. Dove Advanced Care goes on smoothly and offers 48 hours of odor and wetness protection. Plus the added skincare benefits keeps your underarms soft and smooth without the irritation, uneven skin tone and red marks that 2 out of 3 women experience. I like that I can swipe it on and not think about it for the rest of the day.
Once you've tried Dove Advanced Care Antiperspirant, I'm certain it will be an #EssentialUpgrade to your daily beauty regimen. I invite you to try it out before you hit the pool or beach and don't forget to share how you've experienced the benefits of Dove Advanced Care.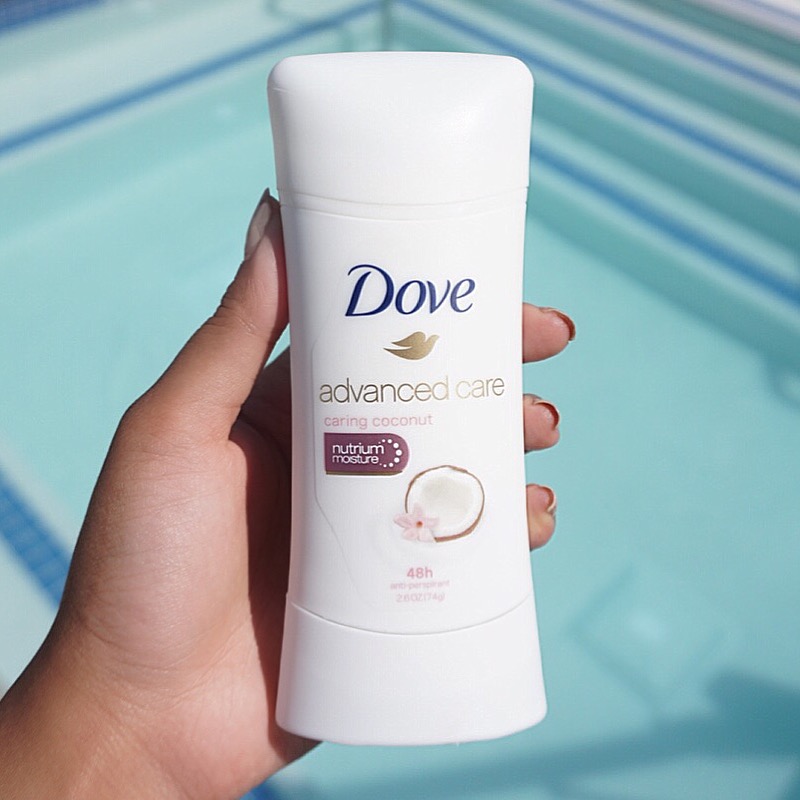 Disclaimer: I partnered with Dove and SimplyStylist on this blog post. All opinions expressed are 100% mine.