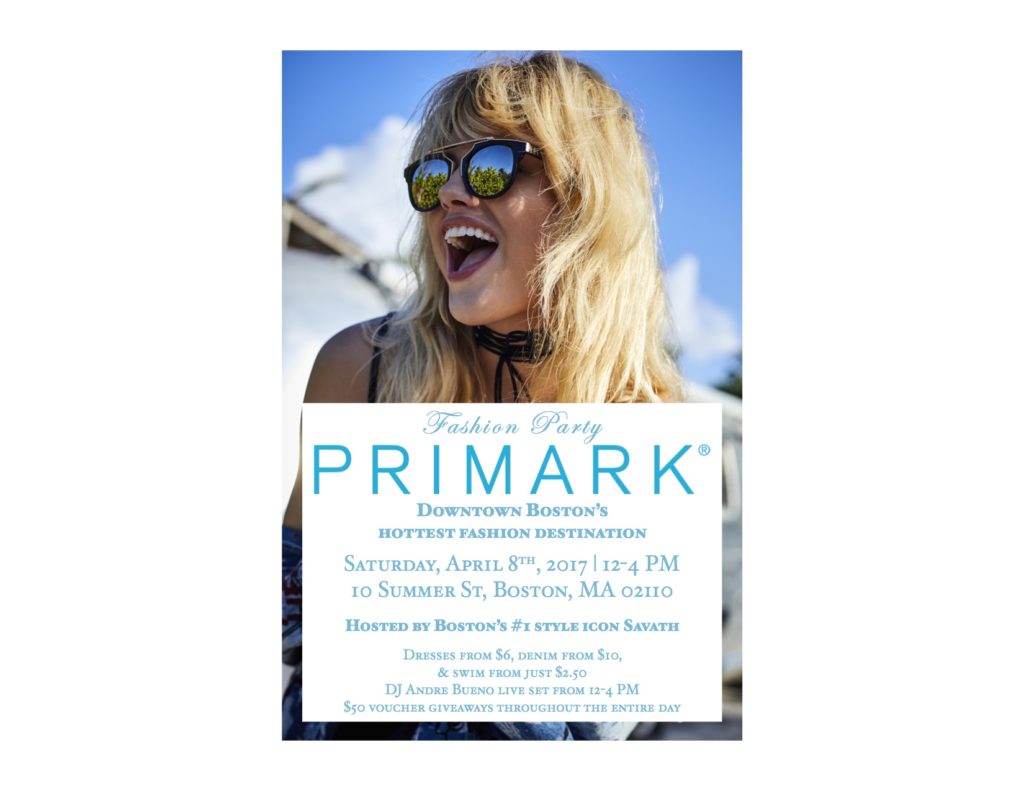 Hello all my fashionable friends,
It's been a while since we had the chance to connect in person, so I wanted to extend you all a very warm invite to come party with me at the HOTTEST fashion event to hit Boston in some time!
Tomorrow, I'll be hosting a meet & greet, photobooth selfie station, and voucher giveway (hashtag #primarkusa) at the beautiful Primark Store at 10 Summer Street in  downtown crossing.
The party is going to be turned up by Boston's best partyrocker DJ Andre Bueno (https://www.facebook.com/andrebuenomusic/) and everyone coming will have the chance to walk out of the store with this year's hottest summer styles for less than $10!!
I mean how can this not be fun?! So make sure you come join us to make some amazing memories, party in style, and walk out with some awesome fashionable finds  and be stylish and ready for the warm weather.
<3 Savath
P.S. For those of my friends outside of Boston, watch with us on Saturday at www.citystylescene.com and hashtag #primarkusa if you'd like to be sent gift vouchers!