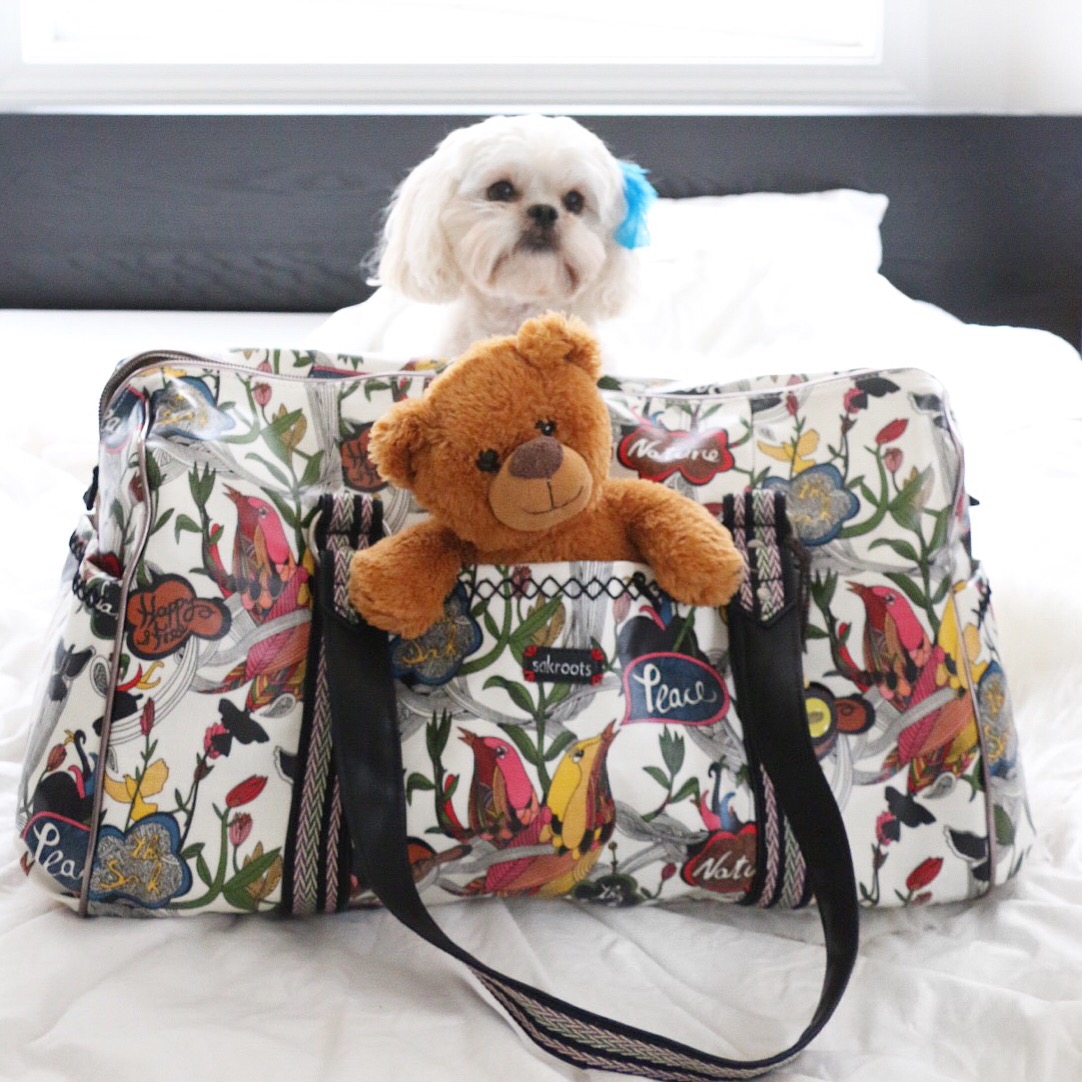 The holidays are one of the busiest traveling times out of the year.  Even if I'm not traveling out of state, I find myself lugging gifts and goodies everywhere to visit family and friends during this hectic season. To help me stress less and look fabulous while bustling around town, I have my Sakroots Artist Circle X-Large Duffel bag in White Peace to keep me organized and sane the past few weeks. The name "White Peace" is so fitting too for this bag! 🙂  Sakroots Holiday Travel is a curated collection of must-have accessories and printed luggage for the world traveller featuring a gallery of colorful & original art in functional and easy to wear styles.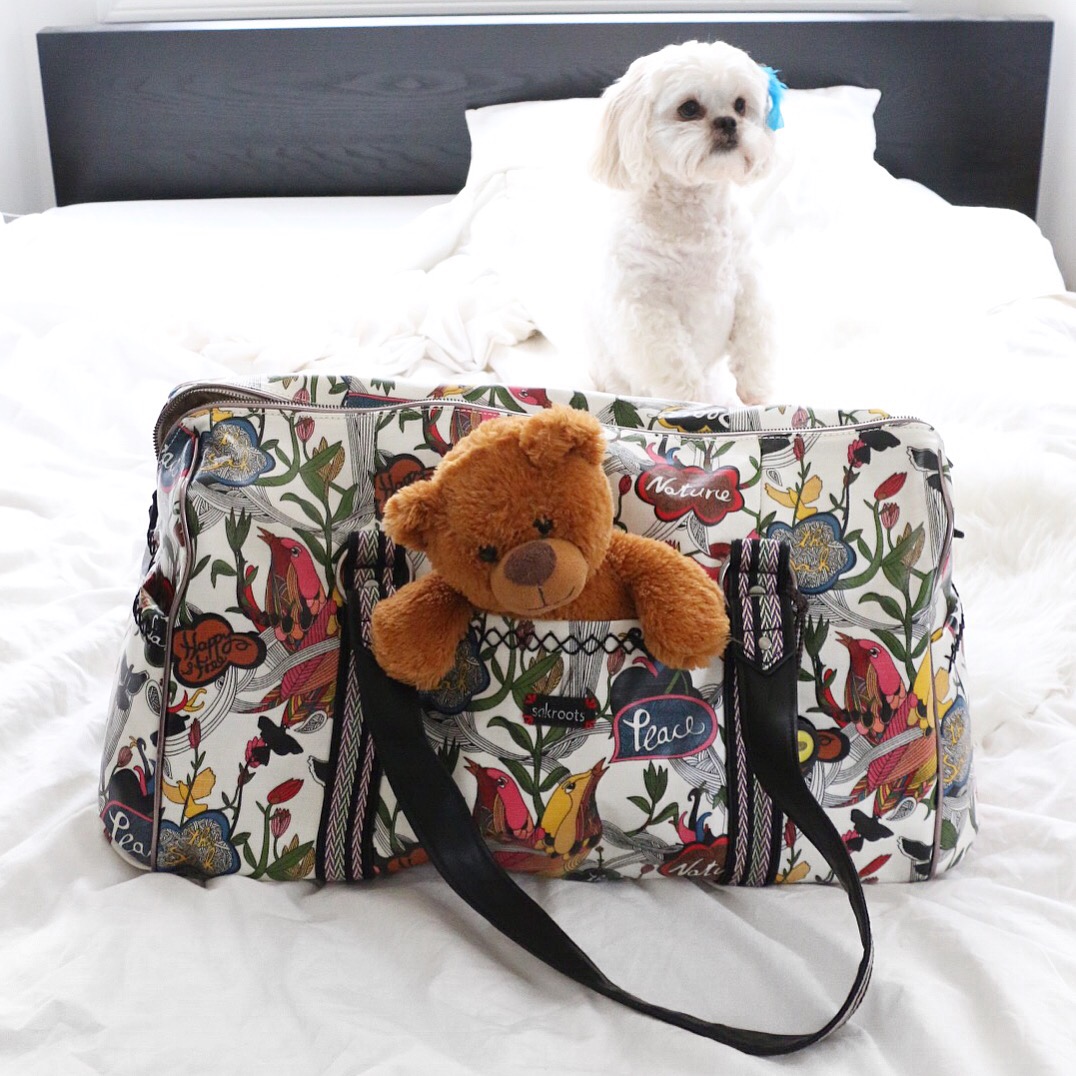 I recently took this bag with me while traveling to New York over the weekend and let me tell you – it was a lifesaver!  I love that the canvas is coated so you don't have to worry about getting this beautiful bag dirty! Usually duffle bags are so boring and unappealing but I received so many compliments while traveling with it in NYC.  I love that it's not too bulky and I can still look cute while carrying it on my shoulder. You can tell how amazing the quality is in the details of the bag and how functional it is with all the many pockets of storage for everything a girl needs for the weekend.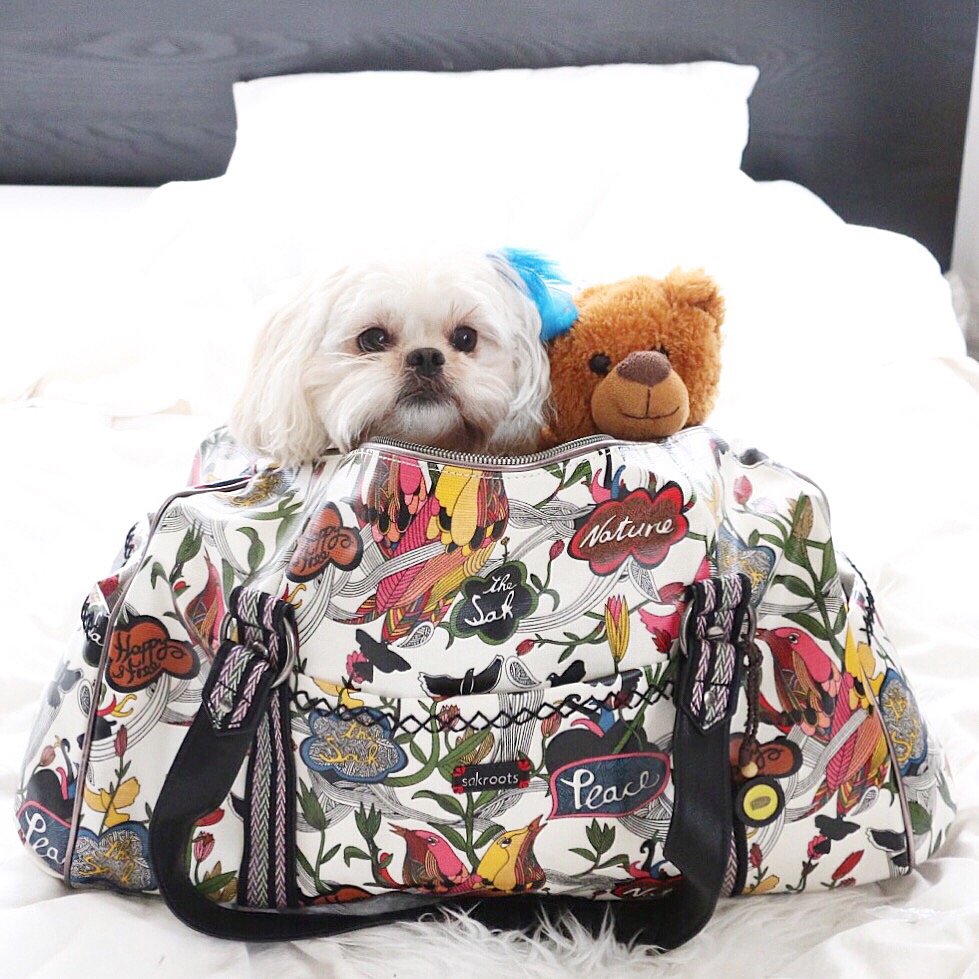 Even Bambi the peekapoo loves the Artist Circle X-Large Duffel bag in White Peace!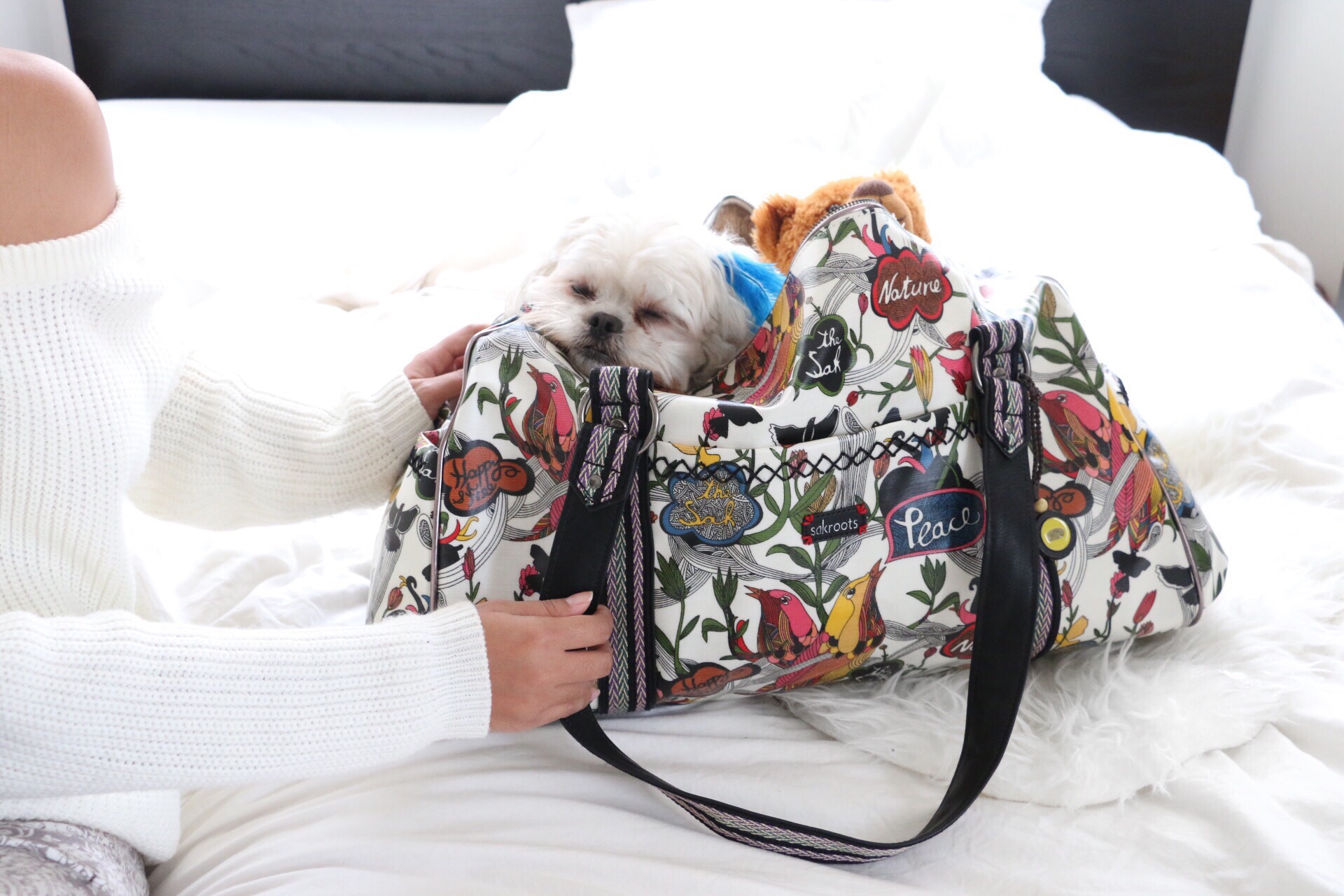 She did not want to get out of this bag!  Now I see it makes the perfect "doggy bag" too. 🙂
Speaking of the holidays, we all want to do good this season. When you purchase a bag for you or your loved ones during checkout – you can donate to the charity of your choice based on your favorite print or choose from their circle of charities and Sakroots will match all donations. Their Choose Your Karma (#chooseyourkarma) program, supports like-minded artists and charities and each of their prints is tied to a charity.  So you get to shop and support what you love!
Head over to Sakroots Instagram page now and follow them while their hosting their fabulous giveaway. You have the opportunity to win a 3 piece Cosmetic Set in a print of choice and all you have to do is follow their Instagram account @sakrootsbrand.
Now let's all get into the holiday spirit and start shopping for some fabulous causes! You can shop my Sakroots Artist Circle X-Large Duffel bag in White Peace by clicking here.