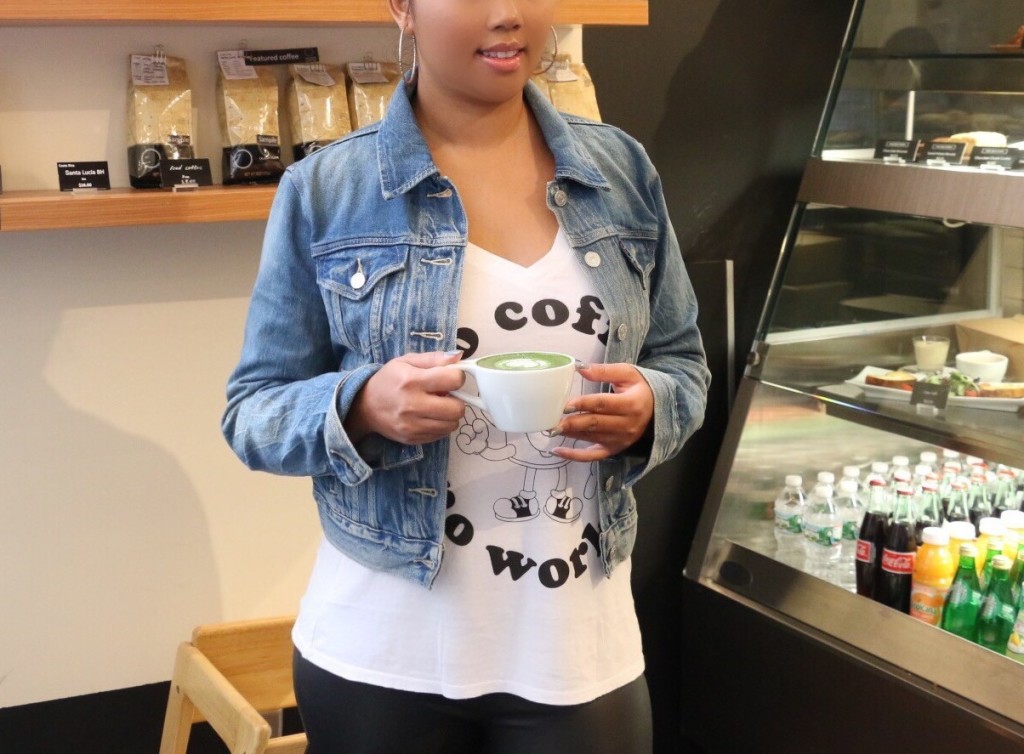 I love to start my mornings off with a cup of joe and cute tees that will put me in a good mood. I figured it's only fitting to don my Local Celebrity "No Coffee No Workee" shirt from The Trend Boutique to Ogawa latte art event in Boston last week.  I mean, what girl can't relate to that line right? 🙂
I'm a huge fan of the Local Celebrity line and their humorous statement tees!  Most looser fitting t-shirts are so unflattering and boxy, but their tees feel so light and comfortable and you can still look cute and trendy when rocking them in denim jeans, skirts or leggings like I did.  Their line seems to always capture what you're thinking in such a funny cheeky way.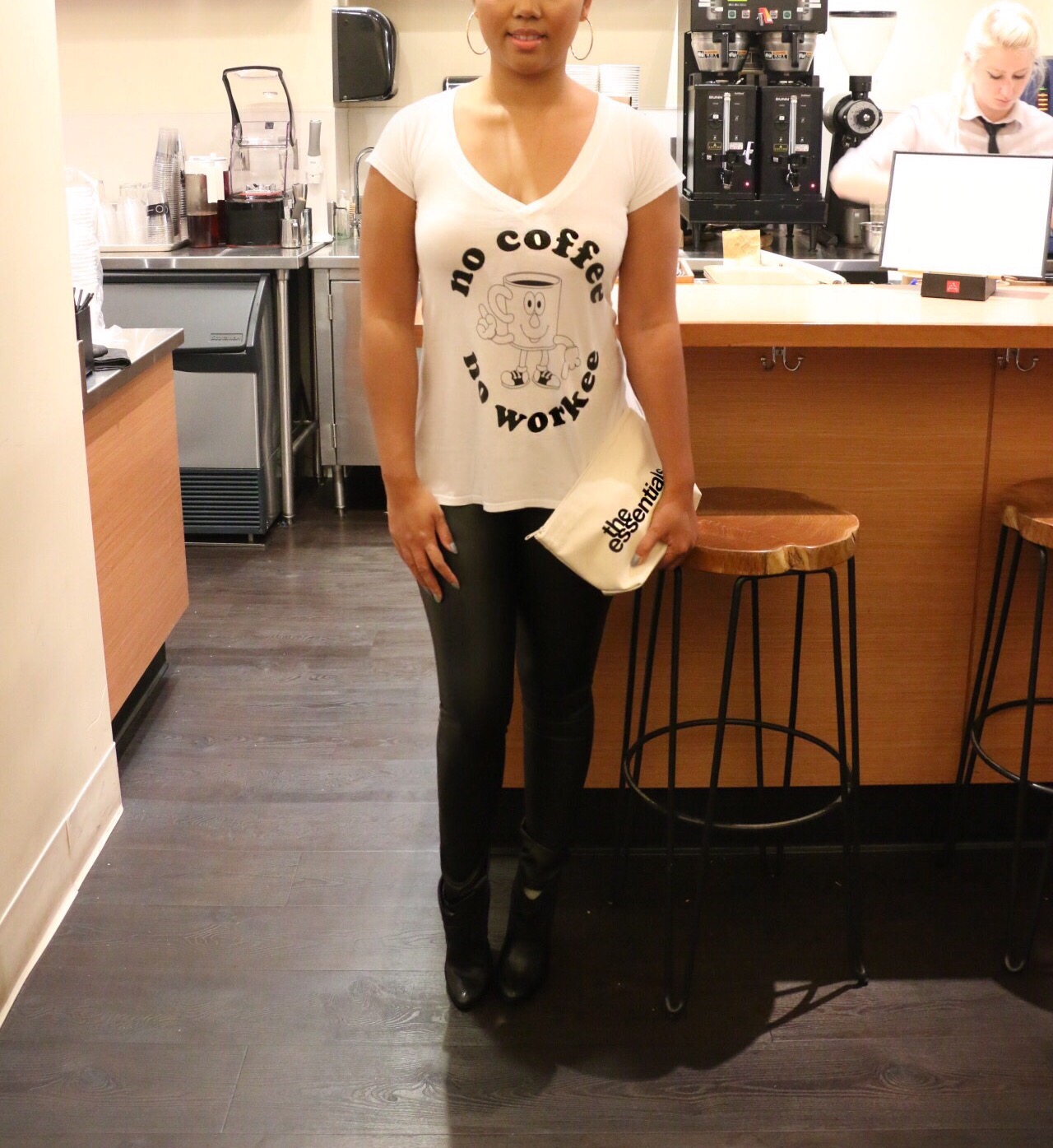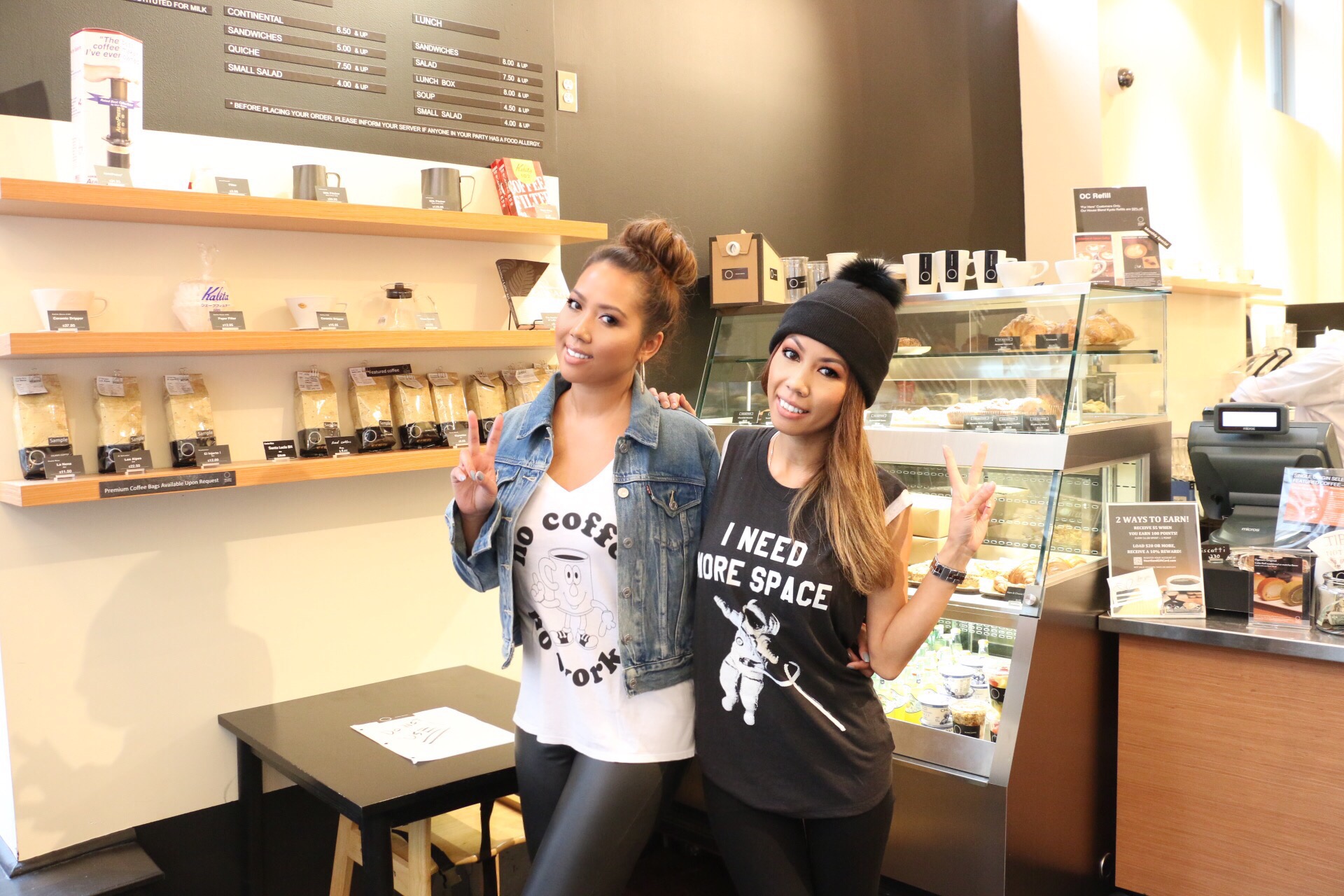 My sister, Thida from Vibe in Style was also wearing one of my favorite muscle tees from Local Celebrity as well. Sometimes you just need to get what you want to say on your chest? LOL
Click here to shop this look loves!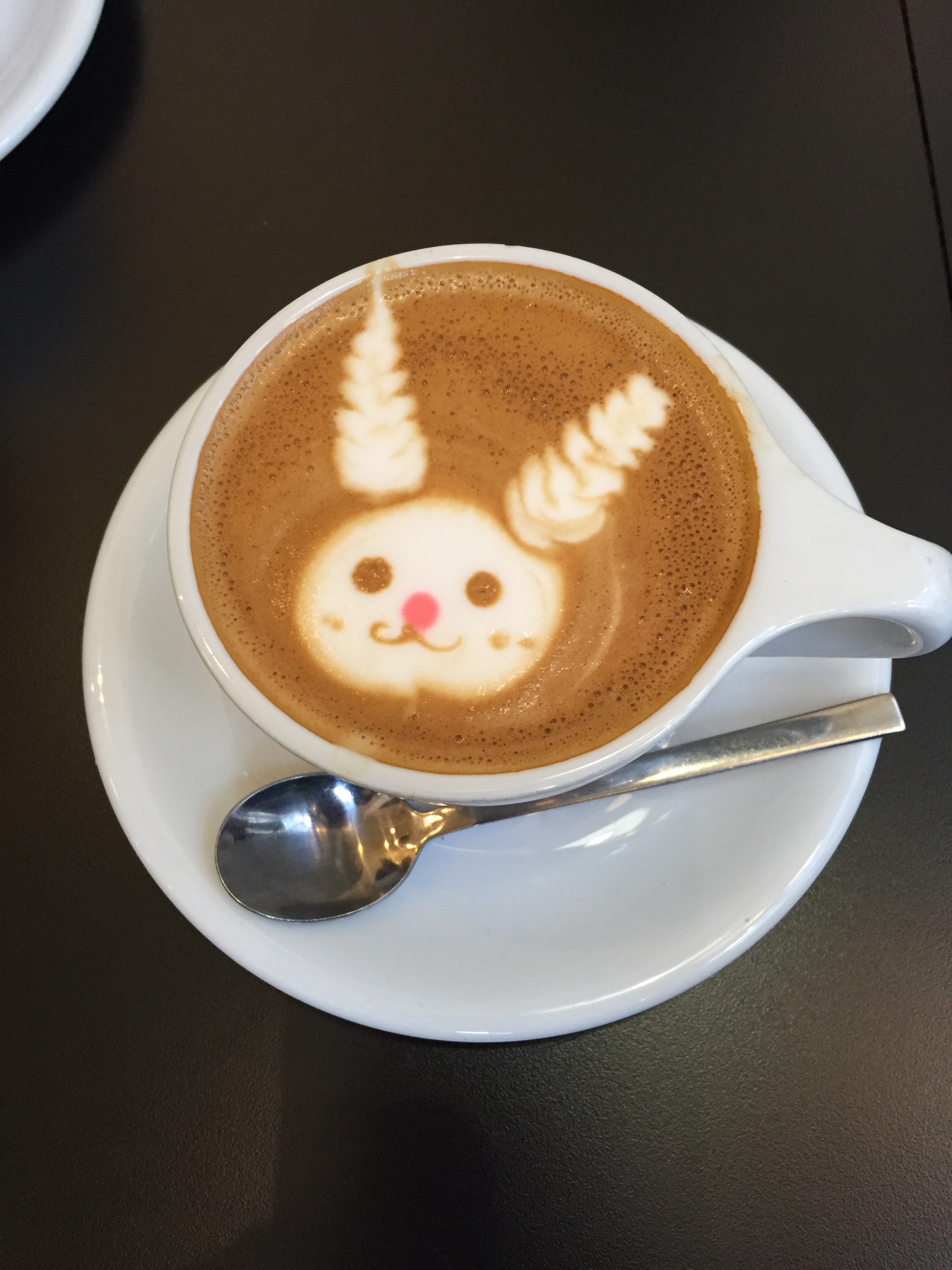 Created by Haruna Murayama, 2010 World Latte Art Champion
The Trend Boutique has an awesome selection of everything from Local Celebrity tees to designer denim and hot brands like Nookie and Quay Sunglasses.  It's definitely one of my top sites to check off everything on my holiday gift giving list. You can find something for everyone from their online shop. Best of all, they have great items like these t-shirts and bags, all cool holiday gifts under $50!
Be sure to visit their site because right now  all sale items are an extra 50% off.
Use code EXTRA50
Also, I have some more exclusive codes for you:
♦ Take 50% off all Spirit Hoods with Code SH50 Plus Free Domestic Shipping!
Code: SH50
Valid: now through 12/31/15
♦ Take 50% off All Heather Garnder with Code HG50 Plus Free Domestic Shipping!
Code: HG50
Valid: now through 12/31/15
Happy Shopping and let me know what you found loves!
"No coffee…no workee…"