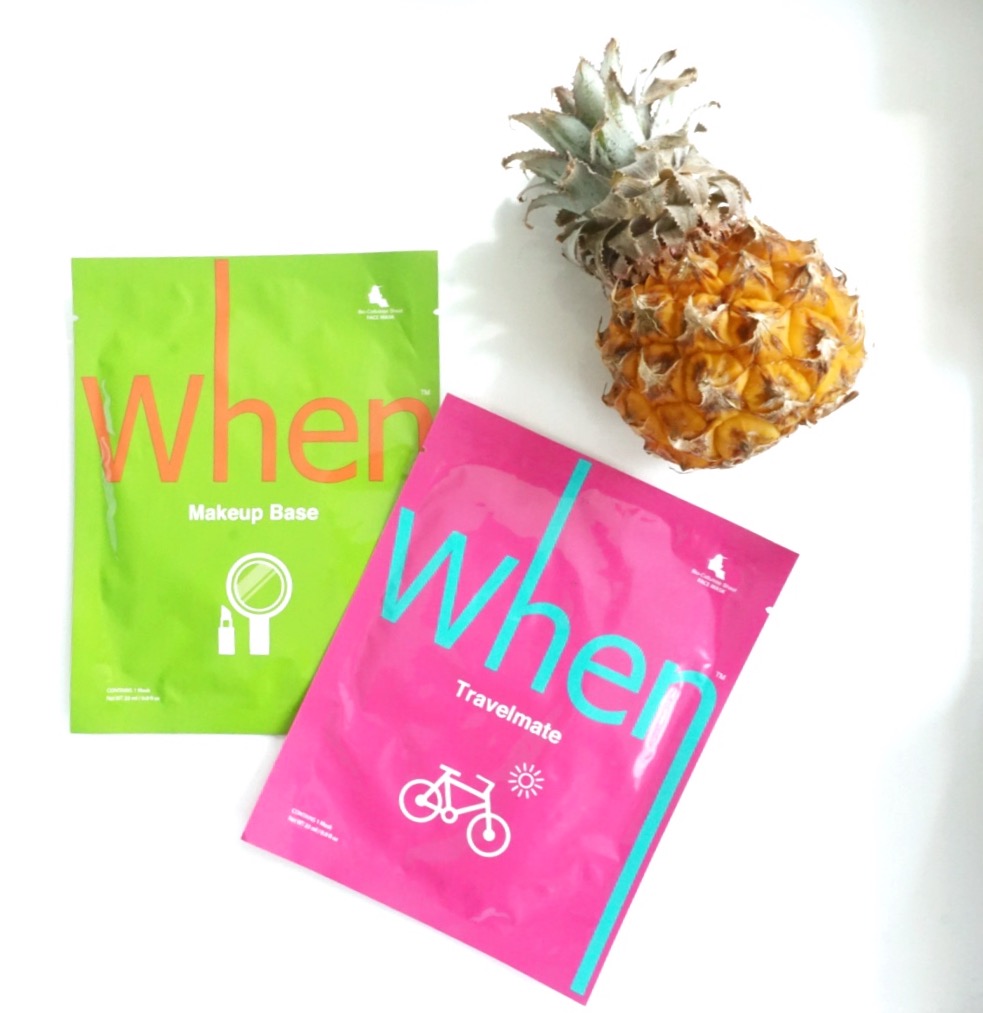 As a makeup artist, skincare is a top priority for me.  I always remind my clients to prepare their "canvas" and make it as smooth and hydrated as possible for a stellar makeup session.  Especially during the warm weather months, the less makeup you have to cake on, the more "naturally flawless" you will appear.
During all the pool parties and lazy beach days, I find that my skin needs a bit more TLC. To help maintain that summer glow, I constantly reach for my When Makeup Base mask.  I'm a fan of all their masks, but this one is my absolute favorite! I use it on every bride or girl who wants that extra stunning glow and to help even out any blotchy spots for their special day.
The bio-cellulose mask is very easy to apply and feels amazingly cool.  It's formulated with collagen and fruit extracts to plump up the skin and deliver anti-aging skin soothing benefits. Unlike other masks where I have to rinse off – I just peel off the mask and massage the remaining nutients onto my face and neck.  I fell in love with how hydrated my skin looked after just one use and I'm sure you will to!
Visit http://whenmask.com/ for more info and grab a mask today for your next at-home facial.